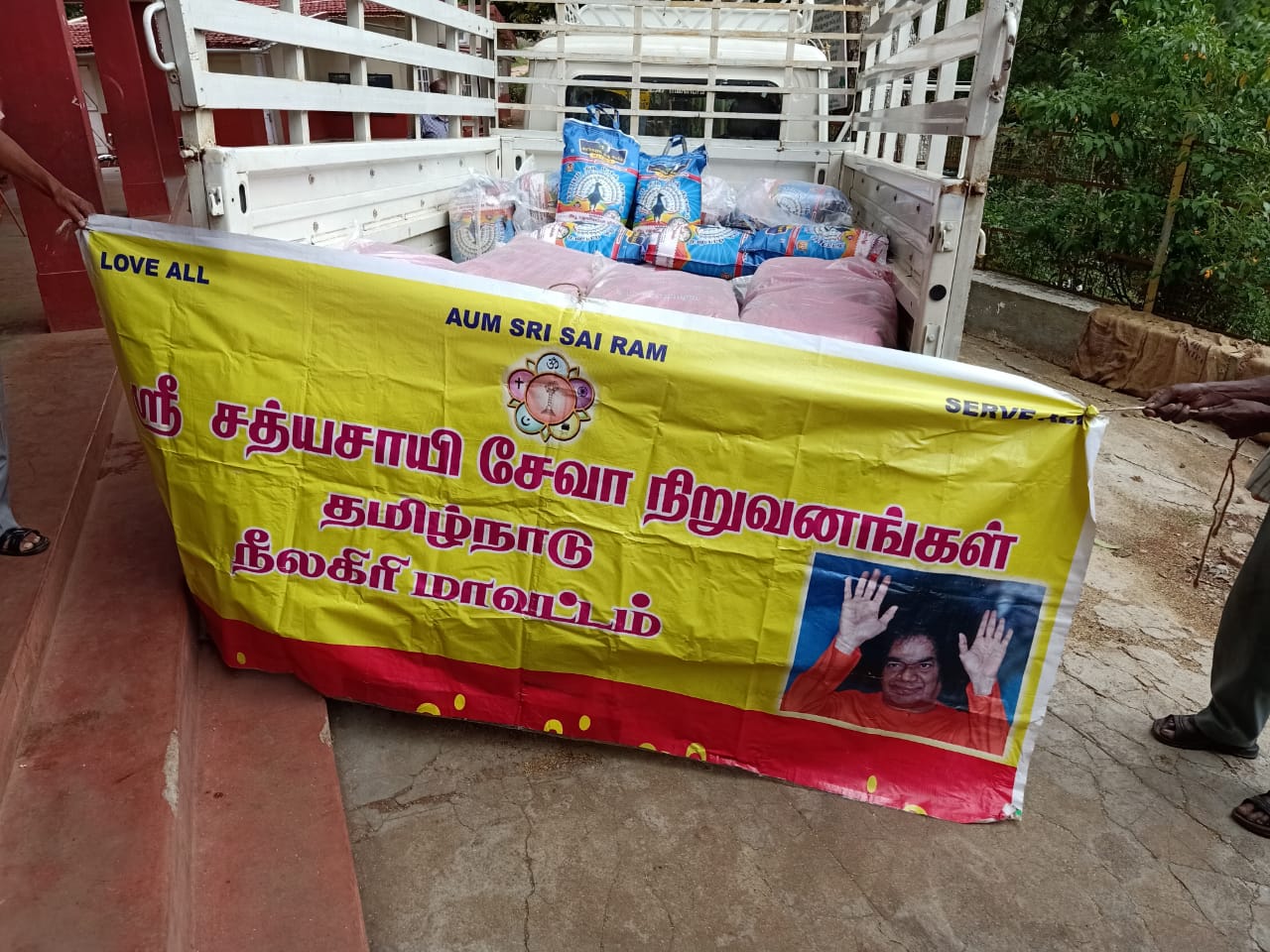 Aum Sri Sairam
Sairam. With the Grace of our beloved Swami, on 31 May 2020, 125 nos of
Amrutha Kalasam
kits were distributed to the families of the following 7 Tribal villages located near Burliar in
Coonoor Zone
. The Convenor, several Senior Devotees, District Educational Coordinator, District Service Cooridnator and the District President participated in the noble Seva along with the Tahsildar, VAO, their Assistants and the  Panchayat President.
1) Kolikorai.                — 41
2) Pudhukkadu.          — 27
3) Peria Kurumbadi   — 18
4) Chinna Kurumbadi – 18
5) Marappalam.         — 10
6) Vadugan Thottam —   8
7) Coonoor.                 —   3
                                    ——–
                                      125
                                    ——–
Sairam. During the  Amruthakaladam distribution in Kotagiri zone, a request was made by the NAWA Secretary to support them for continuing the  Community Kitchen established by them in selected Tribal Hamlets by distribution of 50 kg of quality rice per day. Accordingly 750 kg of rice  was sent to the NAWA Office today for distribution to the very much needy hamlets at 50 kg per day for 15 days to provide lunch everyday.
We express our sincere gratitude to our beloved Swamy for this golden opportunity to serve our Tribal brothers and sisters.
Jai Sairam.
Sri H K Sundaraj, District President, Nilgiris
Email: saisundarhk@gmail.com
Helpline & Feedback: admin@ssssotn.org