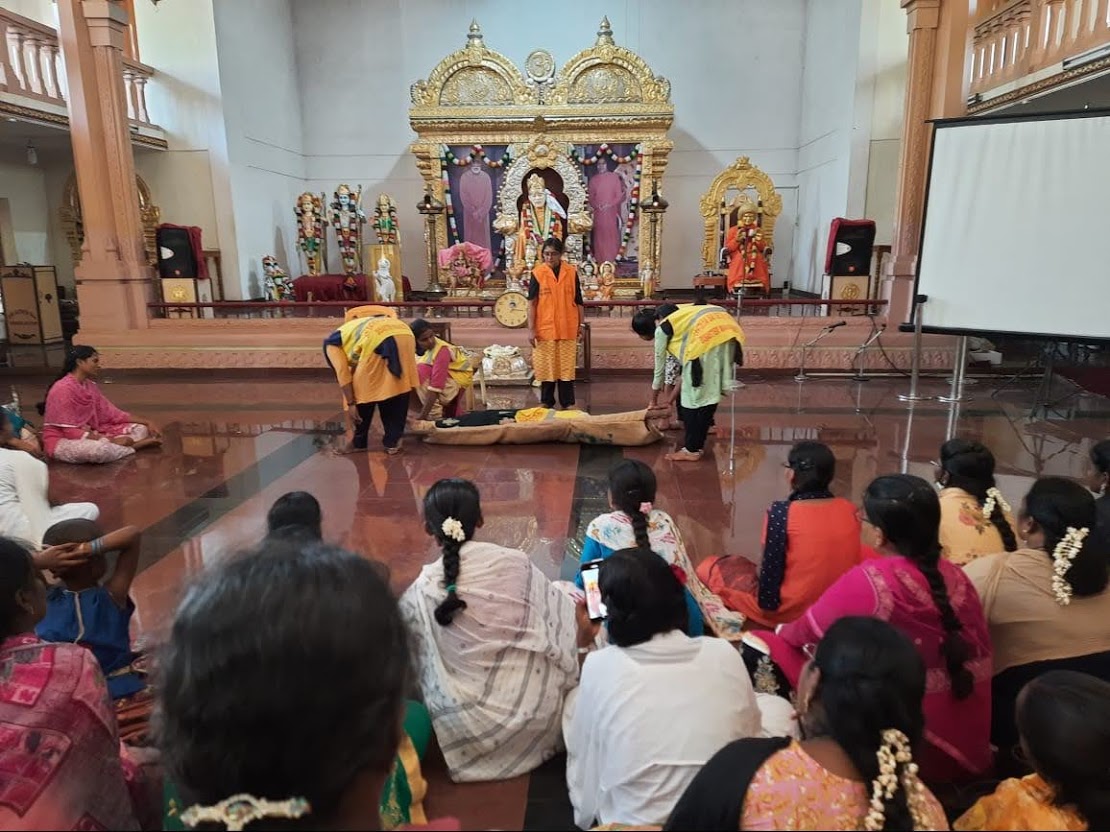 Aum Sri Sairam
With the Divine Grace and Blessings of our beloved Bhagawan, a one day Disaster Awareness Programme was conducted specially for Mahilas at Sri Sathya Sai Ananda Nilayam, Madurai. In this program 84 Mahilas participated which included some College students and neighbours of Sai Devotees apart from Samithi members.
The Programme was conducted on account of Mahilas' day under the Topic " Disaster Management is a great Spiritual Sadhana"  How can this be a Spiritual Sadhana was explained in detail by the District President, Madurai by drawing comparisons with Bhagawa's Ten Commandments. 
A special team of Mahilas from Rajapalayam under the leadership of Virudunagar District President Sri Suresh, came to teach Emergency Rescue Methods. The rescue methods like Rescue knots, Emergency methods, Basic fire fighting techniques, basic First aid were taught to the participants.
The Programme was received with great enthusiasm by the Mahilas and all involved themselves very deeply with the exercises irrespective of Age. The programme commenced at 09.45 Am with Bhajans by District Bhajan Team (Mahilas) and concluded at 05 pm and concluded at 05.30 Pm with Maha Mangala Aarathi to Bhagawan.
Jai Sairam
Sri Narayansamy Ramanathan, District President, Madurai
Email: arenness@gmail.com