District President: Sri Kannan N
Email: narayanankannan05@yahoo.co.in
Aum Sri Sairam
---
Coaching and Prayer Meet for NEET Aspirants
Sairam, with the Divine Blessings of our most Beloved Bhagawan, the Multi Faith Prayer for the NEET Aspirants 2021 went on well . This is a new initiative from Pallavaram Samiti this year.
For the last two consecutive years, they conducted model exams for 10th Standard students. Parents of the Students rendered Prayers to Alla Sai, Yesu Sai,  Shiva, Rama, Krishna Sai.
They conducted coaching and model tests, around 76 tests were conducted. There is very good improvement in the students' performance who attended the coaching
Jai Sairam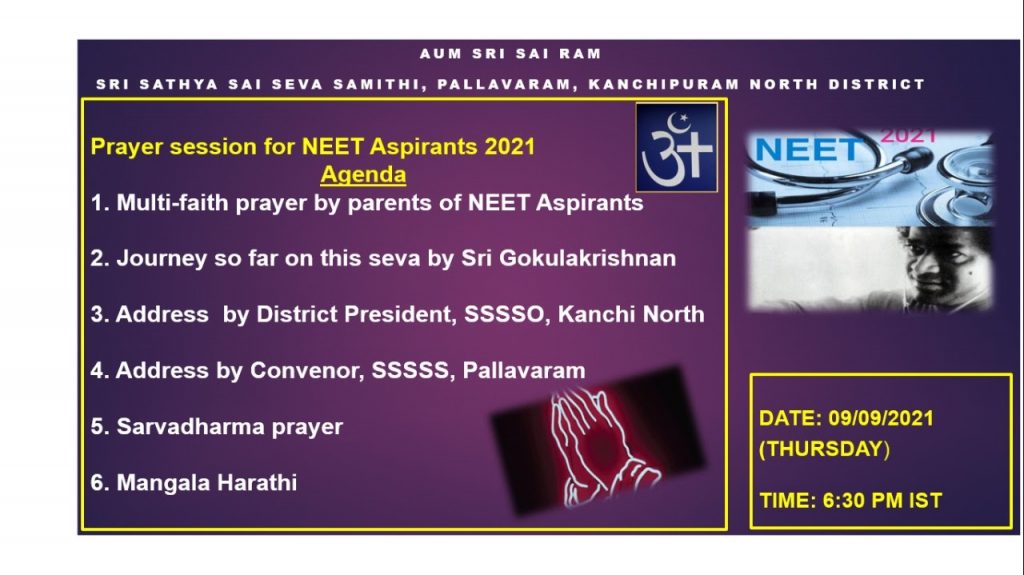 96 Bhajans by Mahilas
On the occasion of the 96th Birthday celebrations of our beloved Bhagawan, we, around 200 mahilas from Kanchi North district rendered Bhajans in 2 different online Meeting links.
The program started at 10 AM with chanting of Omkaram, Vedam and Sai Gayathri after which the Bhajans were sung. It ended with Aarathy to Bhagawan and our National Anthem. We pray to Bhagawan to shower many such activities. Jai Sairam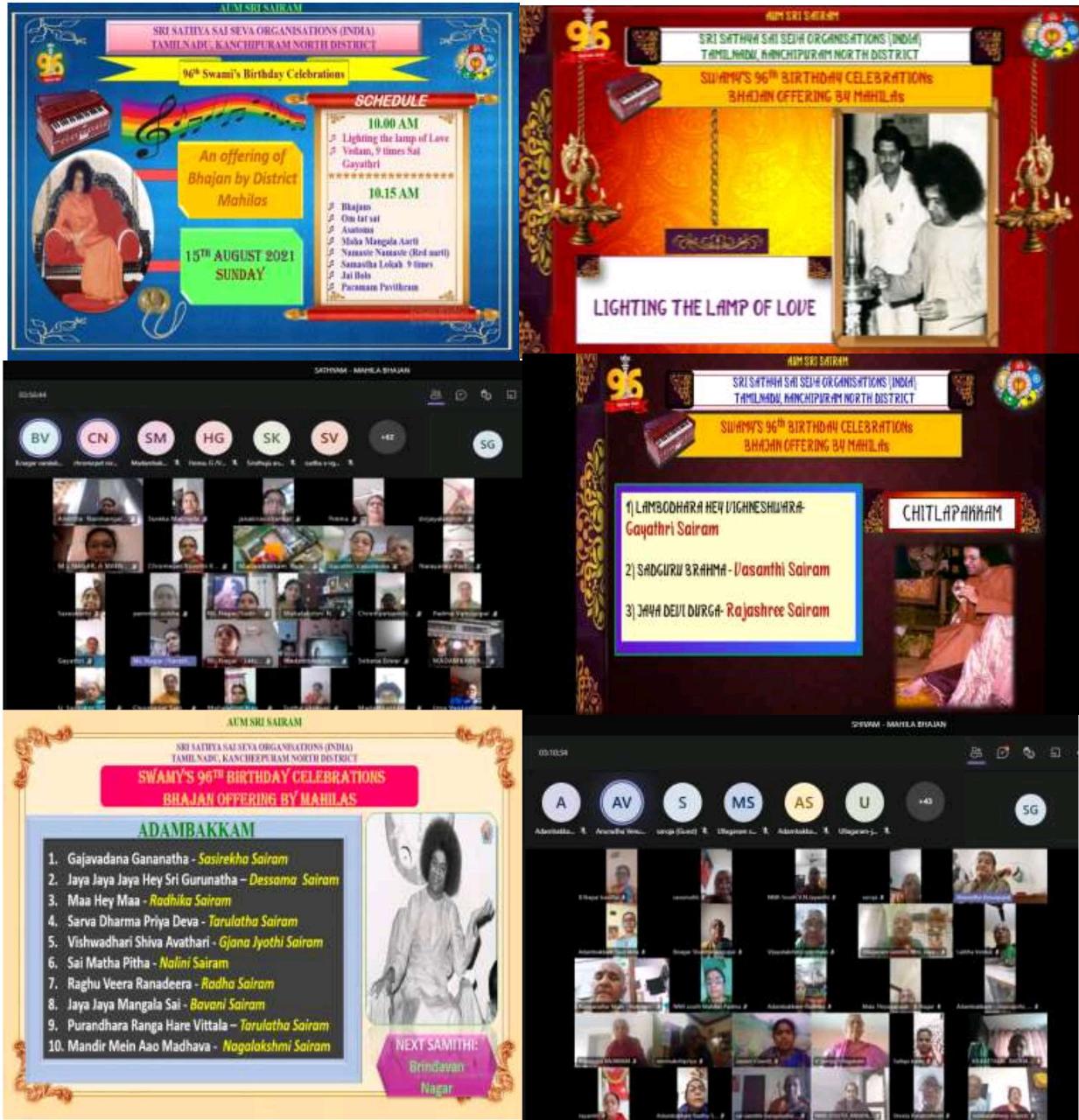 Sai Protein Distribution
With the Divine Blessings of Swami Sathu (சத்து) மாவு- Sai protein was distributed on 15 Aug 2021 @ SSSVIP adopted village Dr Ambedkar Colony to 27 childrens. Jai Sai Ram
Amirtha Kalasam distibution
With the blessings of Bhagwan, on 17 Aug 2021, we distributed, Amirtha Kalasam kits to front line workers (Traffic Police personnel) as our gratitude for their seva during this pandemic and also to extend further for their support in the distribution of Sai Amudham to Covid patients in our entire district as well to neighboring districts too.
Jai Sai Ram.