---
District President: Sri Sairam. S
Email: sairam271963@gmail.com
Aum Sri Sairam
---
Prasanthi Seva Sadhana Camp
Sairam with the blessings of Bhagwan, Prasanthi Seva Sadhana Camp was conducted in Salem district on 24 July 2022. Our State President Sri. K. R Suresh, our State Seva Coordinator Sri. Rajendran Sairam, our former Theni DP Sri. Balasubramaniam and District President of Salem participated and motivated the sevadals.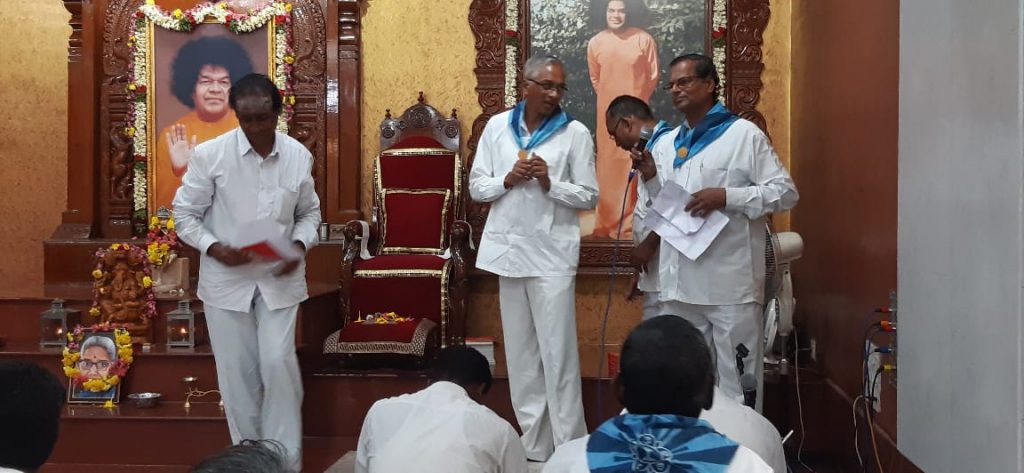 ADI FRIDAY KUTHIVILLAKU POOJA AT SALEM SAMITHY.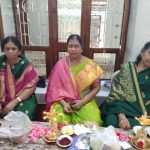 Disaster Management Program for Youth Mahilas
Sairam by Swami's grace a disaster management programme was conducted in Suramangalam Samithi for the youth mahilas. Sairam
date of activity- 3 July 2022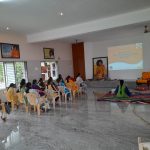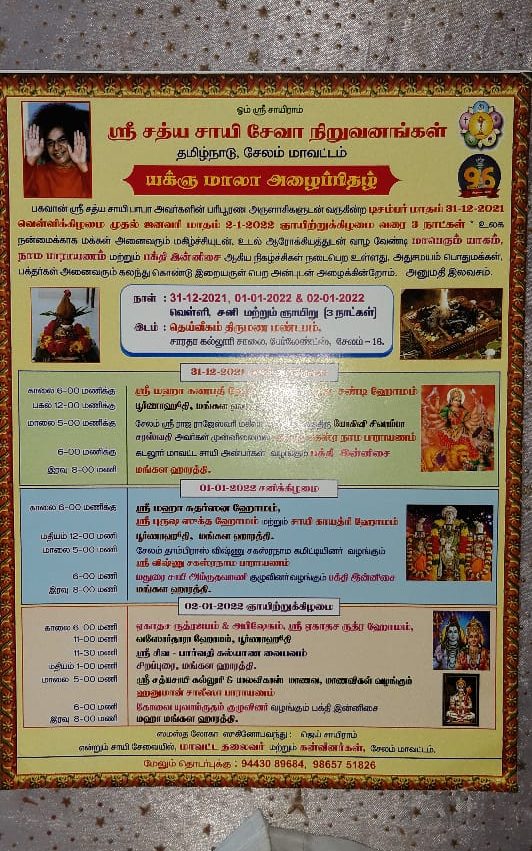 சாய்ராம் சேலம் மாவட்டத்தில் நடக்கும் யக்ஞ மாலா வைபவத்தின் முன்றாம் நாளின் நிகழ்ச்சியாக ஏகாச ருத்ரா ஹோமம் மற்றும் சிவ பார்வதி திருக் கல்யாணமும் சிறப்பாக நடைப்பெற்றது. பக்தர்கள் அனைவரும் பகவானின் ஆசிகளைப் பெற்று மகிழ்ந்தனர்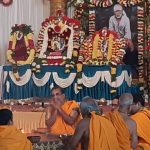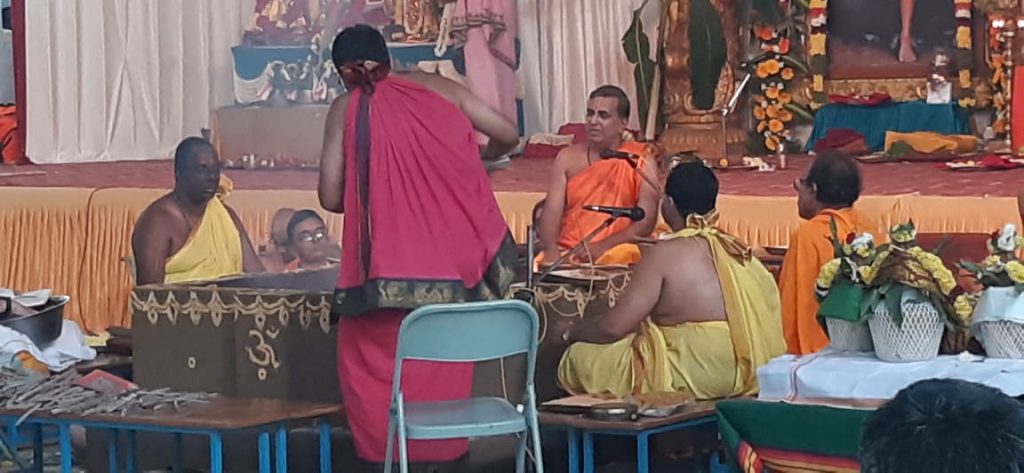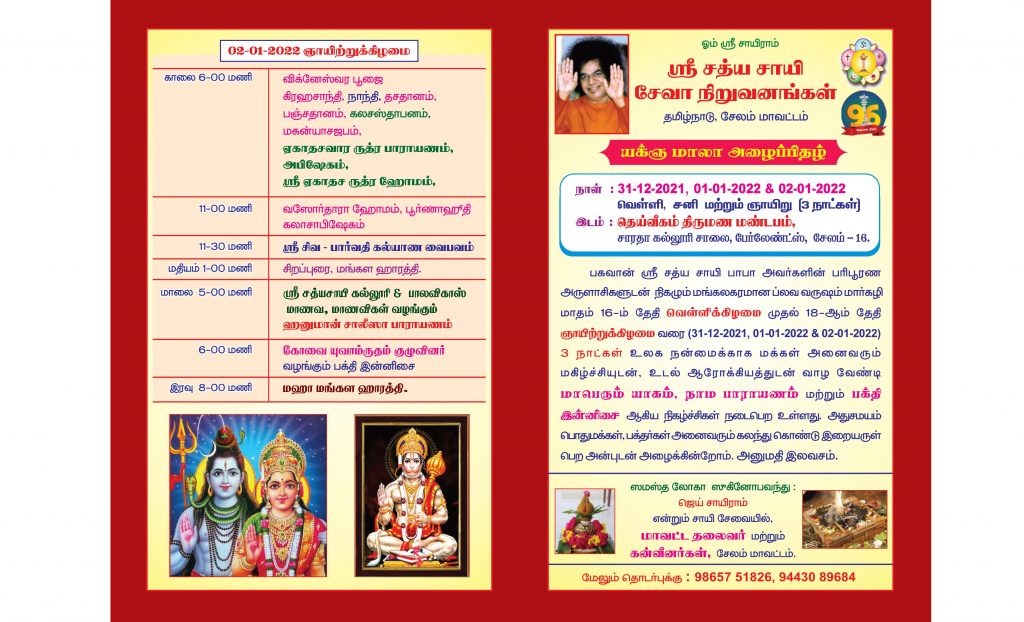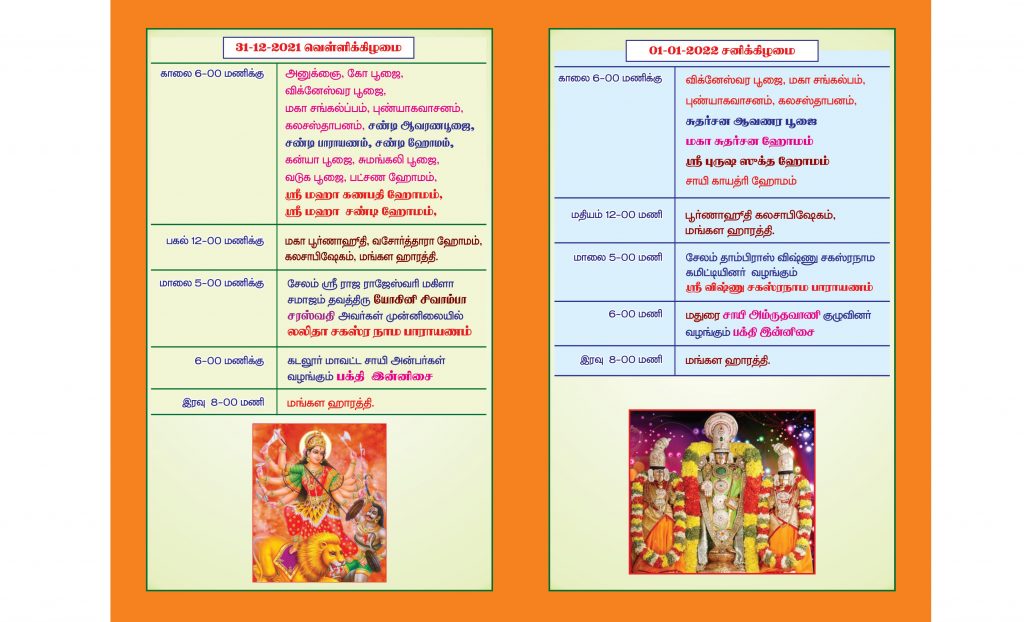 சாய்ராம், பகவானின் அவதார நாளை முன்னிட்டு 19.10.2021அன்று சாலை ஓரம் வெட்ட வெளியில் படுத்து உறங்கி கொண்டிருக்கும் பல்வேறு "நாராயணர்களுக்கு " போர்வை போர்த்தும் சேவை மிகவும் ஆனந்தமாக நடைபெற்றது.
சூரமங்கலம் சமிதி, சேலம்.