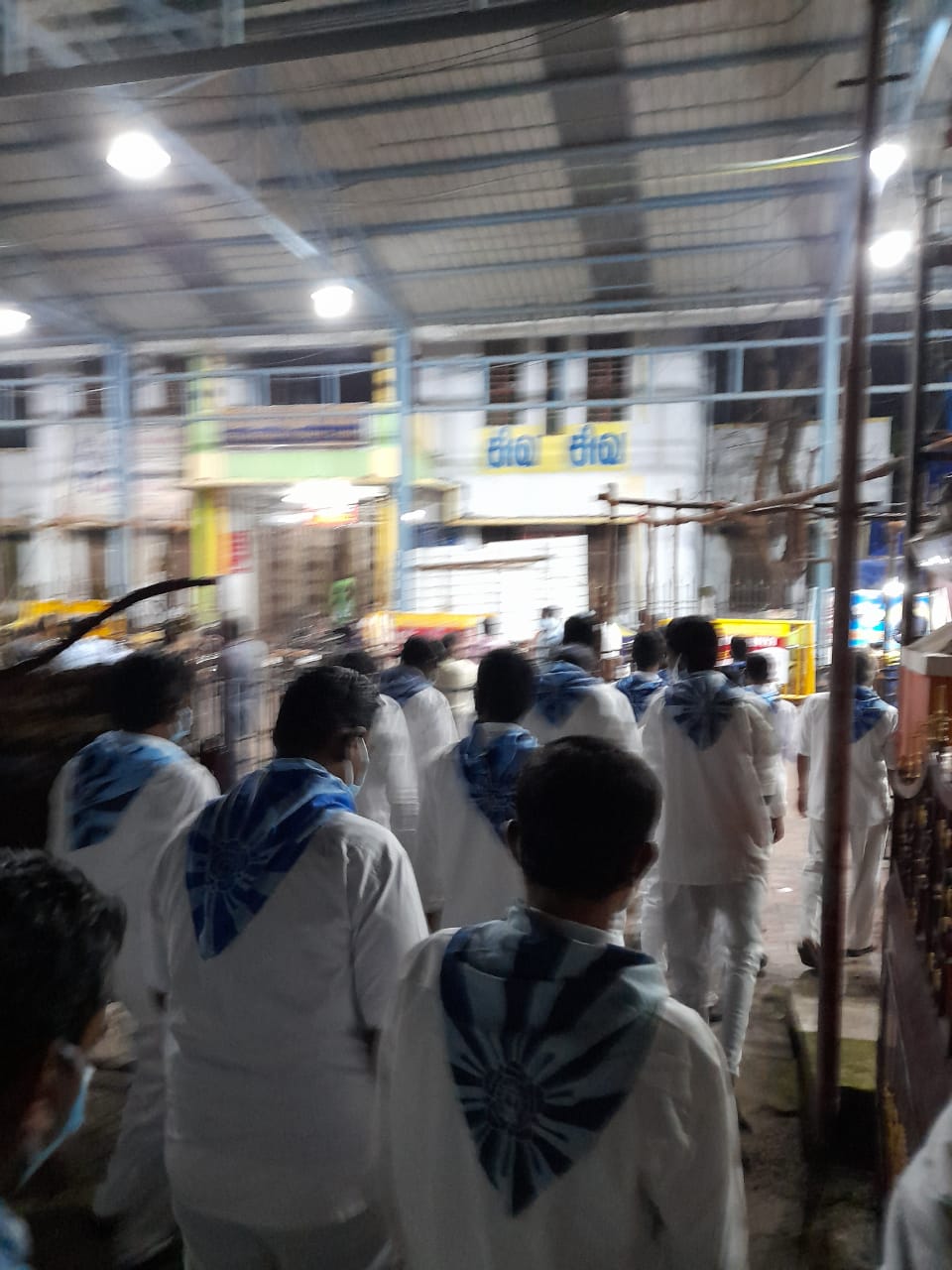 Aum Sri Sairam
Sairam, with the grace of our beloved Swami, the seva dals engaged in  service at Thirunallar Dharbaranyeswarar Temple rendered good seva for the past three weekend . We received good feedback from the Karaikal District and Temple Administration , Police department and also the public who came for Darshan during the Sani Peyarchi day.
1.We rendered help in booking the tickets for the common people who did not have any knowledge about internet booking.
2. Helped the Handicapped and aged devotees who came  for Darshan by taking them inside the temple through wheel chairs.
3. Pegnant ladies and mothers with babies were ushered in quickly for Darshan
We were able to identify few cases of duplicate tickets and the persons involved were handed over to the Police and the Temple authorities.
The temple pandits / gurukkal also expressed their wish to continue our seva inside the temple also .
The number of devotees who had darshan on 2nd January was approx. 45000 devotees and on 3rd January 35000 devotees
We pray that Swami bless us with many more such seva opportunities in the future.
Jai Sairam
Sri T N Sekar, District President, Nagai District
Email: skntns@gmail.com