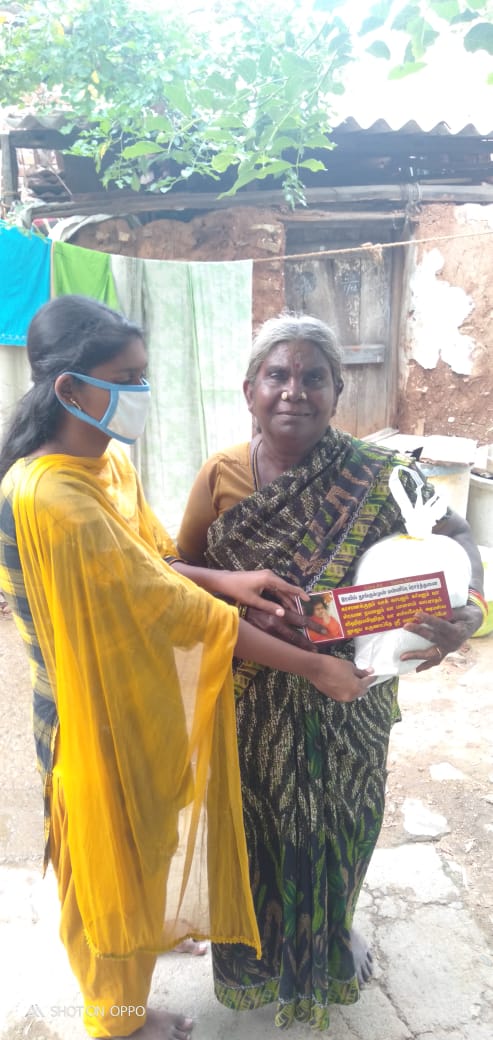 Aum Sri Sairam
With the Divine Grace and Blessings of our Beloved Bhagavan, we participated in service activities during the Lock-down period ( July ) following the instructions of our Organisation. The details are given below:
Due to the Lockdown situation, the 250 patients of Psychiatric camp have been delivered  periodic medicine at their doorstep with the prescription and guidance of specialised doctors on 18.07.2020. Further, all psychiatric patients were provided each one 'HORLICKS' packet also.
2) Amrutha Kalasam:-
From 01.07.2020 to 31.07.2020, a total number of 47 Amrutha Kalasam have been distributed to the needy  people through the Samithis concerned.
1.Rajapalayam – 22
2.Srivilliputtur –   25
               Total –   47
As manna from Heaven, in this pandemic situation of COVID-19, we have distributed 
Horlicks
 500g box to the needy people. It was reiterated to the village people that this was an energy boosting beverage. The distribution was held around
45
villages in the district and distributed among Old Age Homes, remote villages and poor pregnant ladies to a total number of
2592
 beneficiaries . The Disaster Management Team Youth / Students joined hands with the dedicated  Sai Organisation  members to conduct this activity.
Jai Sairam.
Sri Suresh  R, District President, Virudhunagar
Email: saisureshraja@gmail.com