I wish to highlight a few very beautiful, golden memories and interesting back ground history of the first Sai Samithi (Erode East) establishment. Very Oldest and the first Samithi in our District, 53 years old, established in 1967 in one devotee home. Founder member Shri. Krishnamurthy Iyer and Smt.K.Ramalaksmi Ammal, at Door no.77, Chennimalai road, Erode-638002. Under the divine direction of our Bhagawan Baba, through Shri.A.Kandaswamy, the then Dist. President of the undivided Coimbatore district. In fact all the program schedules were drawn up at Parthi in the Divine presence of Swami and were carried out as per Swami's direction. Swami out of His infinite mercy, autographed in two big photos which are still in Erode East Samithi. Swami, as graciously told to Smt.Ramalakshmi ammal at Chennai earlier, gave one Prasanthi Flag too, on this connection and for hoisting the same sent Shri.Kasthuri garu, who was accorded a warm welcome with Poorna Kumbham. Thereafter till the year 1981, several times, almost every year Shri.Kasthuri garu, visited Erode Samithi, the last one being the Winter course in Jan 1981.The Samithi was shifted to No.74, Mantapam Street, Erode-638001 in the year 1972. Again in the 1980's the Samithi shifted to No.2, Chockalingam Street off, Agraharam,Street, Erode-638001 where the Samithi at present has its own building with spacious Bhajan Hall/ Dining Hall. Chairman: Shri.G.Viswanathan Chettiar. Vice Chairman: Shri.K.S.Krisnamurthy Iyer. Balvikas Guru: Shri. K.Sairamasubramaniam with 75 members involved. Later in the 1980's, Swami Gave assurance and blessings and talked to Shri.Mahadevan and Shri.Sachithanandam to take care of this old Samithi. Present Convenor is: Shri. Muralidharan. Members involved: 100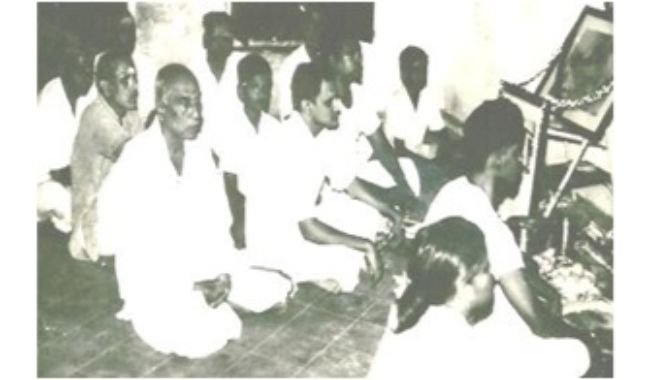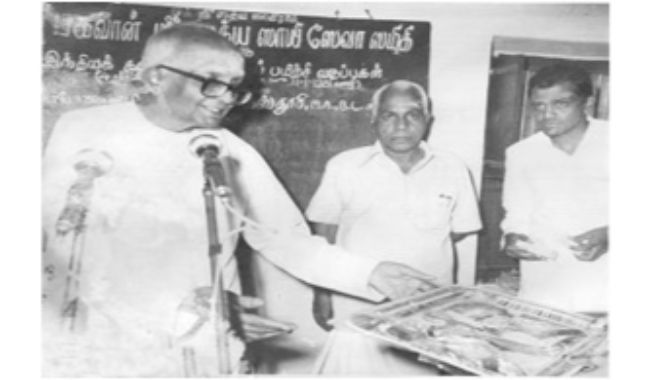 Major Activities carried out in the earlier stage
A) Weekly activities: Thursday and Sunday bhajan, Nagarasankeertan every Sundays. Hospital visit every Sunday. Sai Kripa clinic in the samithi every Sunday. Every Monday and Wednesday Serial lectures on Ramayanam, Mahabharatham by eminent personalities. Daily free tuition to BV children.
B) Monthly Activities: Sadhana camp, Study circle, Spiritual talk once in a month. First Aid training for Sevadals-periodically.
DP's Desk
My Humble Pranams at the lotus feet of our beloved Bhagawan Sri Sathya Sai Babu Varu.
With the divine blessings of our beloved Swami, We are able to carry out successfully most of the regular/specific /important seva activities in the Service Wing /Education Wing/ Seva Wing respectively. Also in our Erode district, members of all Samithi/Bhajana Mandali and general sai devotees strictly follow the 9 Point Code of Conduct and the 10 Guiding Principles laid down by our Organization in their public life as well as in organization activities. After the very first Sai centre (Now Erode East) established in the year 1967 as per Swami's blessing and guidelines, Swami's glory has spread all over Erode district including the outer hill areas. More number of devotees started knowing about Swami very well before Swami's physical presence as well as after Swami Maha Samadhi also. Now days they started engaging enthusiastically in all sai activities with immense love towards our beloved Swami. This happens truly because of Swami's miracle only.
At present, totally we have established 26 Samithi 36 Bhajana Mandali. A few Samith/Bhajana Mandali are located in the remote areas like hill station and in the outer remote area. There, regular weekly Bhajan activities are going well. Also happy to share that devotees in large numbers use to take part actively in the recent years for Parthi Seva during the month of May/October of every year.
Happy to Share that School BV classes and Residential BV classes have major role in our district Education wing activities. Dedicated BV gurus take special interest in conducting classes regularly and we get good feedback from the parents, School and notice good changes in children attitude, behavior, conduct and their interest to follow up of 5 human values Sathya, Dharma, Shanthi, Prema and Ahimsa.
Very much Happy to share that we our District much blessed by Swami to take part in the Parthi Yatra since 2015 for every year till now July 2019. Our Erode District participated 4 times Parthi yatra so far. Every time, we devotees attended around 1500 to 2000 maximum numbers in strength. We presented Cultural program and Devotional singing in Sai Kulwant Hall. Our District Veda team and Bhajan team had the opportunity to Chant Vedam and to sing respectively.
Finally wish to say from the bottom of our heart, it is only By Swami's grace and guidance, we tried our level best to conduct all activities as per our organization requirement. We sincerely thank our beloved Swami, all State office bearers/ District office bearers/Members of our Organisation for their good encouragement/Support given all the times for us to take this Noble Divine task continuously and spreading Sai glory and Sai love everywhere in our Erode District.
Join Us
[]
keyboard_arrow_leftPrevious
Nextkeyboard_arrow_right
Seva Opportunities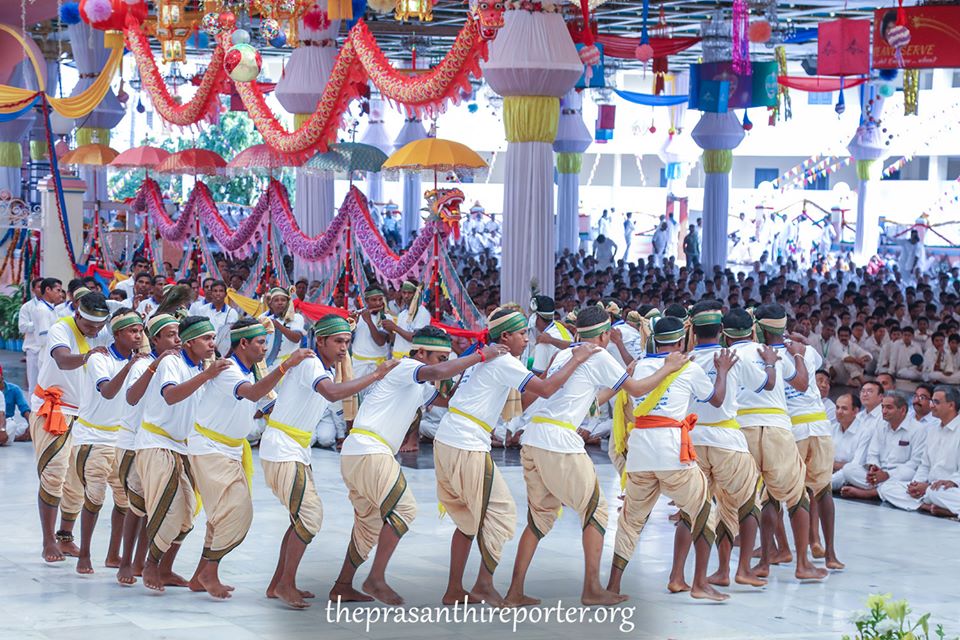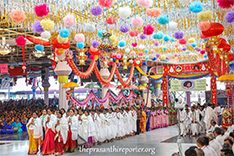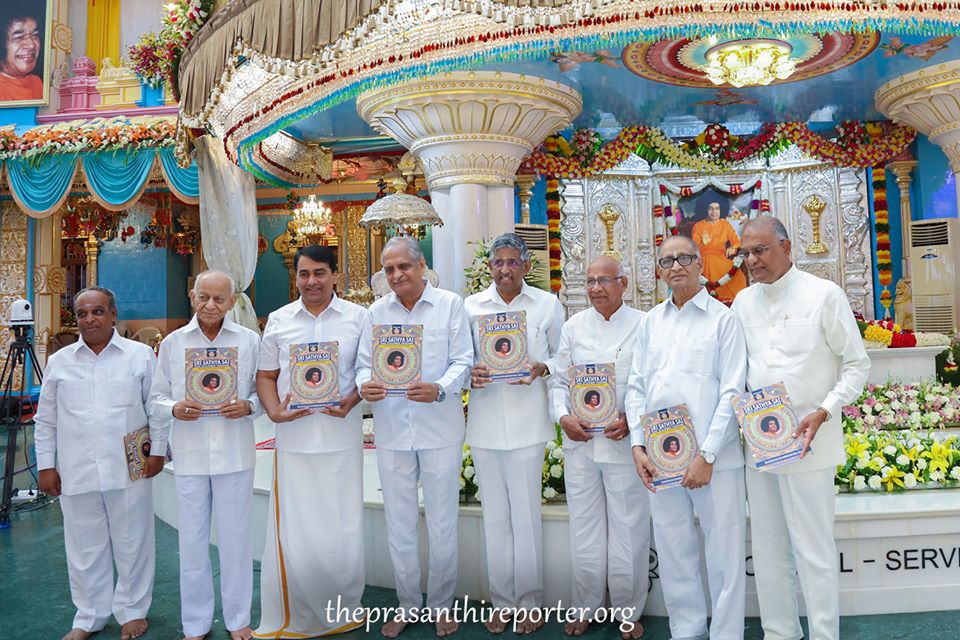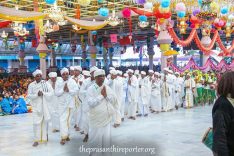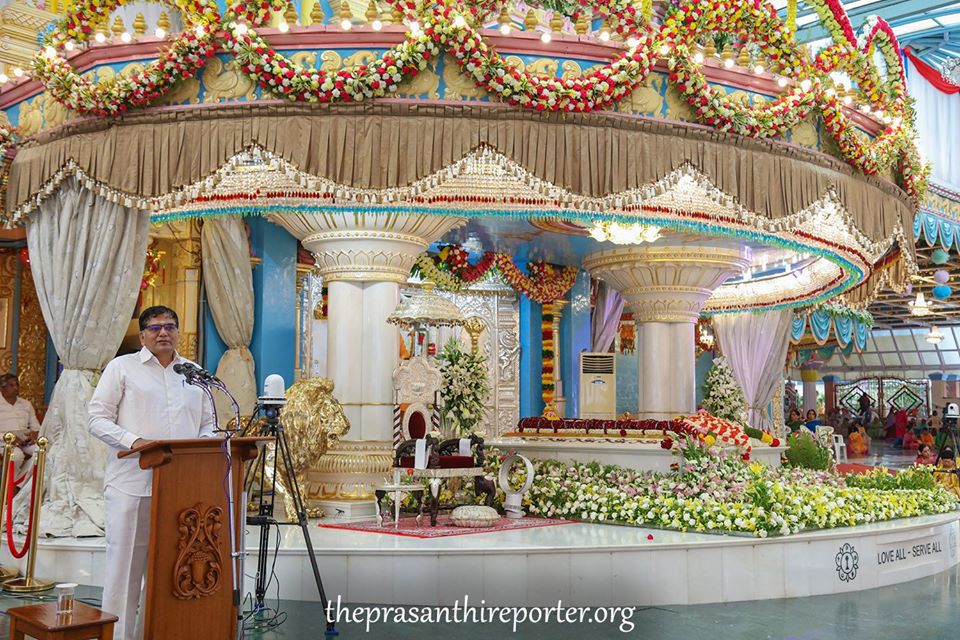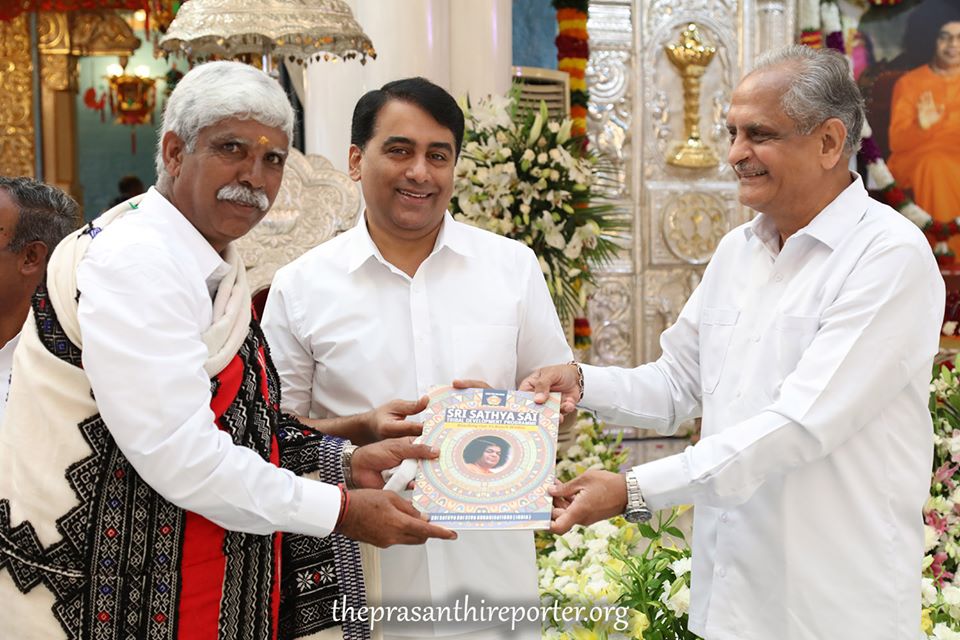 C) Yearly activities: Sevadals taking part yearly service at Parthi. Orientation courses in Indian Culture and Spirituality for Higher School and College students. Medical camps with all departments for Erode/Rural people/Eye operation with the help of Aravind hospital.
Present Ongoing activities
*Regular bhajan on Sunday, Daily Nagarasankeertan, Bhajan training once in a month.
*Weekly 6 days balvikas class, free tuition to school children 6 days/week at Samithi.
*Narayanaseva for of balvikas children-75 numbers twice a week at Samithi.
*Education scholarship to 3 Balvikas children each once in a month.
*Dolki, Tabla, Kanjira training on every week.
*Free medical camp by the Specialist Doctor on all Sundays and every second Saturday. Total patients benefitted for every month is 100.
* Narayana Seva, Buttermilk distribution the public for 3 days on Devi Mariamman temple function
The following Samithis- established after 1967 and more than 25 to 51 years old
1. Gounden Pudhur: Established in 1968, and 51 years old. Founder:Late.Shri.S.M.Vellappan. He donated his land for constructing this Samithi. Present Convenor: Sri.S.Vijaya kumar. Total member: 75
2. Gopi Samithi: Estabilshed in 1970 and 49 years old. Founder: Shri.G.Venu Gopal Iyer. Present Convenor: Sri.Arumugam. Total member: 120.
3. Arasur Pudhur Samithi: Established in 1972 as Bhajan mandali and 47 years old. Founder Late.Sri.Karupannan. Swami gave interview to Him for one hour. Present Convenor: Sri.Atma lingam. Total member: 20
4. Bhavani Samithi: Established in 1978 and 41 years old. Founder member: Mrs.Padmavathi. Present Convenor: Shri.B.S Surendhra. Total member: 20
5. Sathyamangalam Samithi: Established in 1983 and 36 years old. Founder member: Dr. Kalyana Sundaram. Present Convenor: Sri.Kishore Rajagopal. Total member: 30
6. Gandhi Nagar Samithi: Estabiished in 1991 and 28 Years old. Founder Convenor: Sri. Dr.NSK, Swami.Present Convenor: Sri.Dr.N.V.Govindaraju. Total member: 60
7. Dharapuram Samithi: Established in 1982 and 37 years old. Present Convenor: Mr. Murugesan. Total member: 40