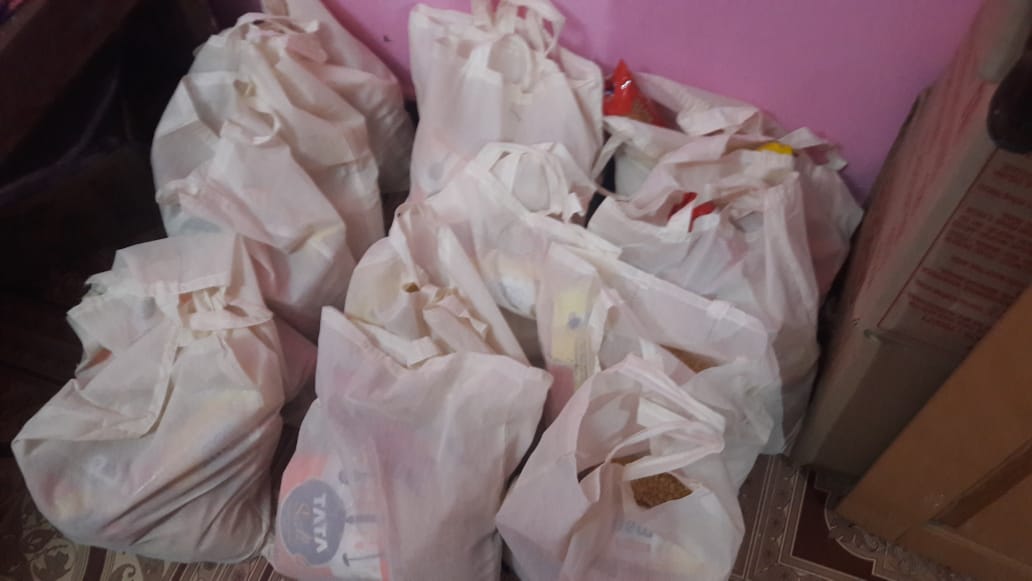 Aum Sri Sairam
Sairam. Very happy to share that by the infinite Grace of our beloved Swamy, all the 21 Sevadals from Parthi were relieved today from Coonoor in the evening by 7pm and brought to their respective villages safely by 8.30 pm. Amrutha Kalasam kits containing the following Grocery items were distributed to them after they reached their homes and distribution was completed by 10 pm.
Rice.              — 10 kg
Dal                 — 1/2 kg
Oil                  — 1 litre
Sugar.            — 1 kg
Salt.               — 1 packet
Mary biscuit — 1 packet
All were extremely happy. We extend our sincere thanks to all the Office bearers who are involved in bringing the Sevadals to their villages safely and also in the distribution of Amrutha Kaladam kits. We also extend our sincere thanks to the State Office bearers for bringing all the Sevadals of our State from Prashanthi Nilayam in this crucial period.
Prayers to Bhagawan to bestow His immense Grace on all. May all ever be happy.
Jai Sairam.
Sri H K Sundaraj, District President, Nilgiris
Email: saisundarhk@gmail.com
Helpline & Feedback: admin@ssssotn.org