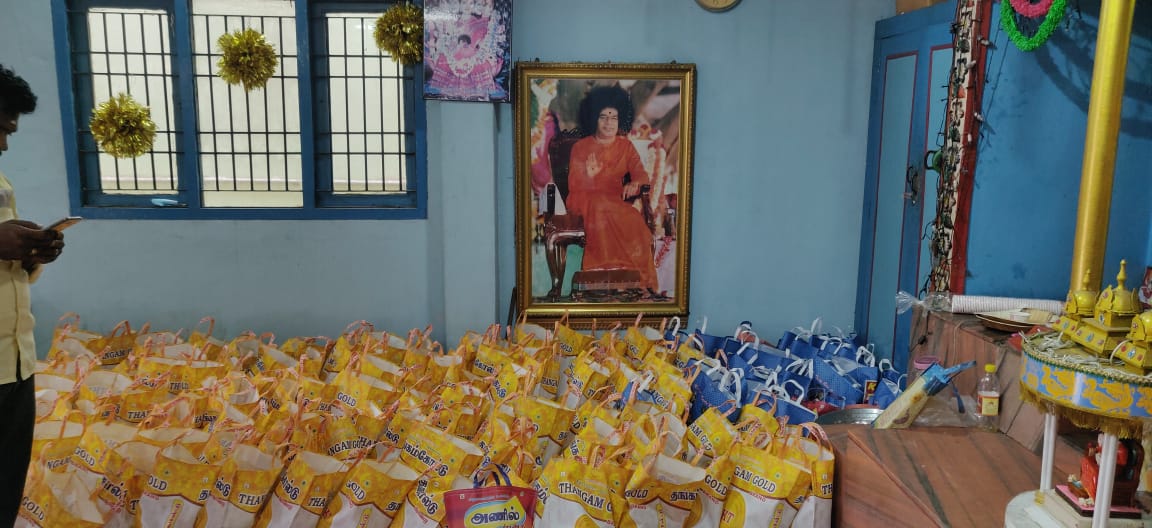 Aum Sri Sairam
Sairam, with the immense Blessings of our Beloved Bhagavan, 
Amrutha Kalasam
kits were  distributed to 300 needy families by the following Samithis of Tiruvallur East District.
Ponneri Samithi distributed Amrutha Kalasam to 100 families at Irular Colony at Vellakulam (near SSSVIP Village Devadanam) and Murisambedu near Ponneri.
Kavaraipettai Samithi distributed Amrutha Kalasam to 200 families at Irular colony near Guruvarajakandigai village, Thervai village and to some identified poor families in Kavaraipettai.
All the beneficiaries thanked Bhagavan and our Organization. We thank Bhagavan for the opportunity given to us to serve the needy.
Jai Sai Ram
Sri Rahavendra P, District President, Tiruvallur East
Email: dptiruvallureast@gmail.com