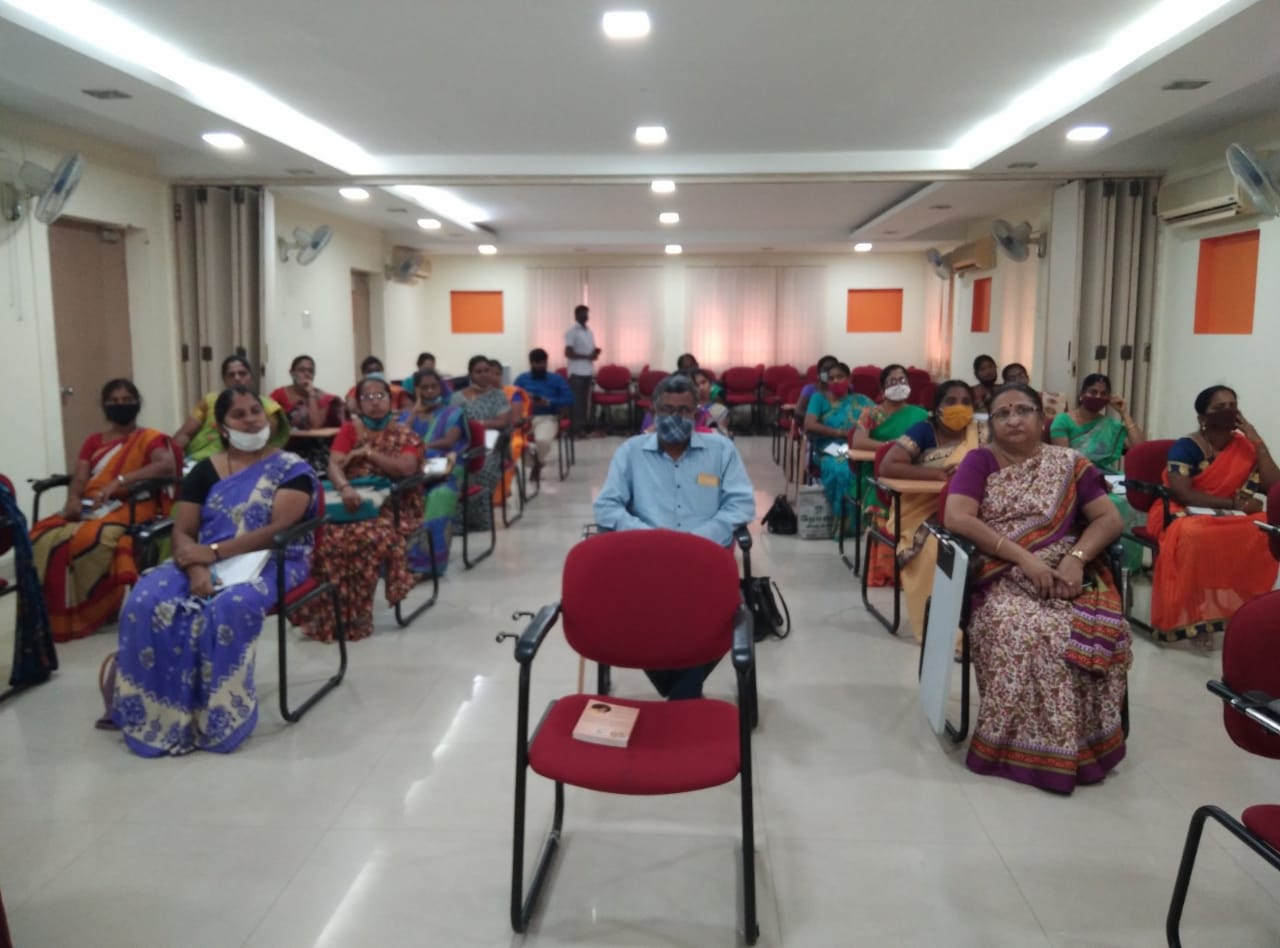 Aum Sri Sairam
Education Wing Activity:
Sairam, at MGM Matriculation school, near Kanchipuram, School Balavikas classes are conducted from January 2020 every Friday ( excepting corona period). From this School around 36 teachers showed interest to become regular Balvikas Gurus.

So it was decided to conduct training session for the above Gurus. The first batch of Gurus training class (Group-1) was started on Saturday, 13th Feb 2021 for 21 new Gurus at MGM School premises, aided with PPT presentation.

These trained teachers will take residential Balvikas classes upon completion of the training in their residential areas besides the School Balavikas which will be conducted by them
Another set of training for the balance teachers is being planned.

Service Activity:
Sairam, on 20 Feb 2021, from Kanchipuram South District, 3 Samithis jointly did Sadhana camp at Ellappa Nagar Park, Collectorate Colony Kanchipuram
Attendance
Gents:- 23,
Bal Vikas:-2,Past balvikas students:-2.
Total :- 27.
Jai Sairam
Contact: Sri Sankara Narayanan. N, District President, Kanchi South Email: durasign@yahoo.co.in