Date : 24-June-2018
Day : Sunday
Time : 08:30 AM to 04:30 PM
Venue : Sitadevi Garodia Hindu Vidhyalaya Matriculation Higher Secondary School, No.2, Kalamegam Street, Tambaram East, Chennai – 600059.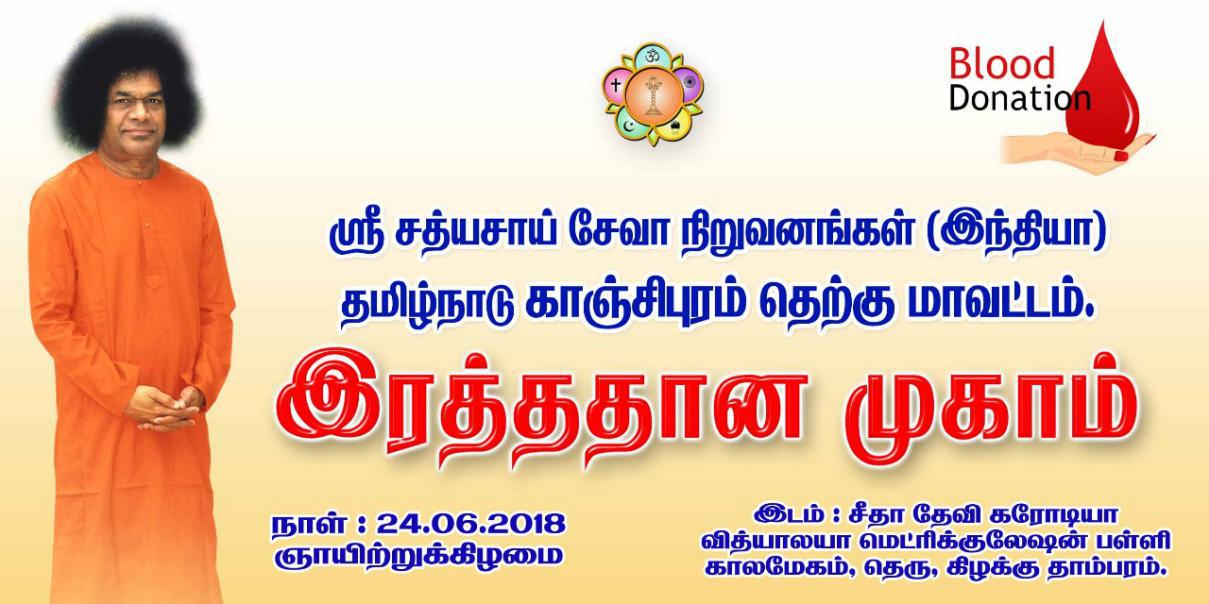 Participation:
State Office Bearers:
Gents:
1) Shri.Vijayakumar, State Books and Publications Coordinator
2) Shri.A.Gunasekaran, State Medical Activity Coordinator
District Offices Bearers of Kanchipuram South participated
No. Of Blood donors : 54
Blood Donation Partner:
Tamil Nadu State AIDS Control Society & Tamil Nadu State Blood Transfusion Council
About the programme
Officials from "Tamil Nadu State AIDS Control Society & Tamil Nadu State Blood Transfusion Council" came and setup the facilities supportive for donating blood at the first floor of the school entrance building. Before this the rooms and benches were well arranged by our Sevadals conducive for donation of blood. This camp was well organized by providing a well laid out bed with pillow facility, resting bench which is used by donors to relax after donation. Mango juice and cookies were provided to all the donors, right after their donation.
All donors went through filling up the registration form in ground floor and arrived at first floor for checkup. The doctor duly checked-up every donor, his blood pressure, pulse rate and for any other disorders. The sample of blood was tested at the entrance by another official, ensuring if the donor was eligible to donate his blood. Later the donors are called for donation in the order of registration, and setup the process of blood donation smoothly. Volunteers and officials together worked out well that, they attend personally to each donor and ensure they are safe from. Blood samples were collected in short time and they are preserved duly in a container. After donation, the donors were asked to relax in the bed for few minutes and then sit on the bench with provided health drink.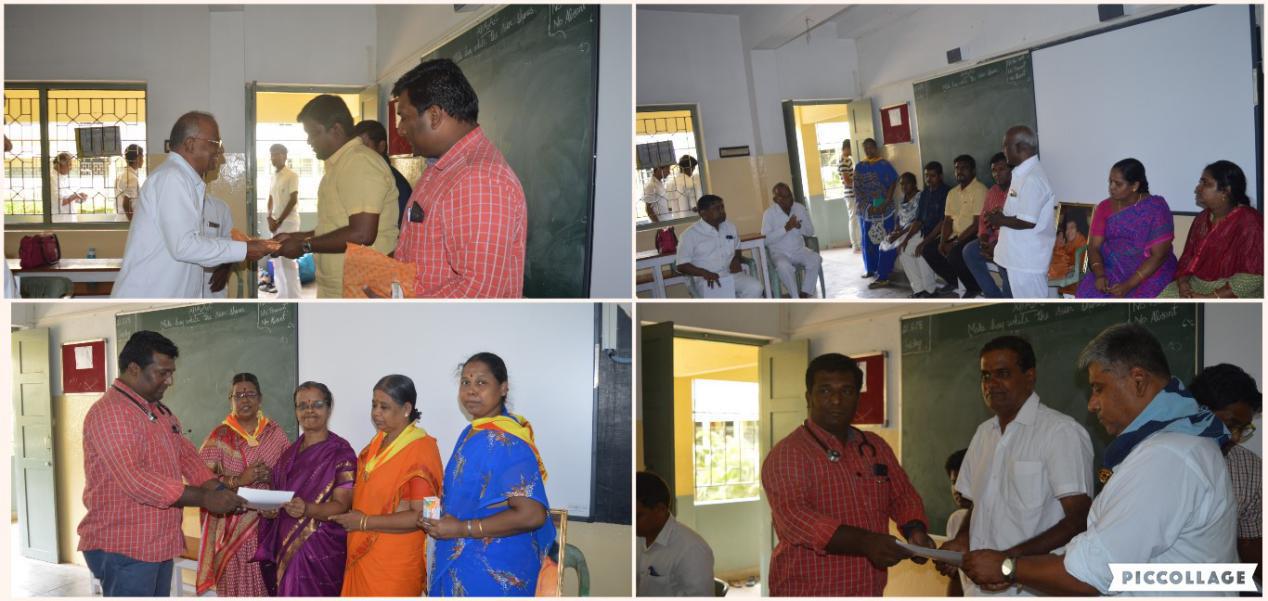 Totally 54 donors happily donated their blood. A certificate of appreciation was issued but he institute for all the donors. Later the donated blood were taken to the respective hospital, for use of the very needy patients. Shri.Gunasekaran, State Medical Activity Coordinator, addressed the members present there, on the noble gesture of the council members and their efforts to collect blood from our sevadals. Later the council members were all honored by our State BPT Coordinator by presenting a token of love to all the officials present.
---
Baby Dresses Distribution
Tambram Samithi members distributed around 54 sets of Baby Dresses in Government Hospital @Chrompet on the occasion of Guru Poornima Celebration.