District President: Sri Ramesh Sharma
Email: informgee@gmail.com
---
Medical Camp by Pallikaranai Samithi
With Swami's blessings a Medical camp was conducted on 24 July 2022 at Mylai Balaji Nagar today by Pallikaranai Samithi
Total 45 patients
1 doctor
3 para medics
5 seva dals
Jai Sairam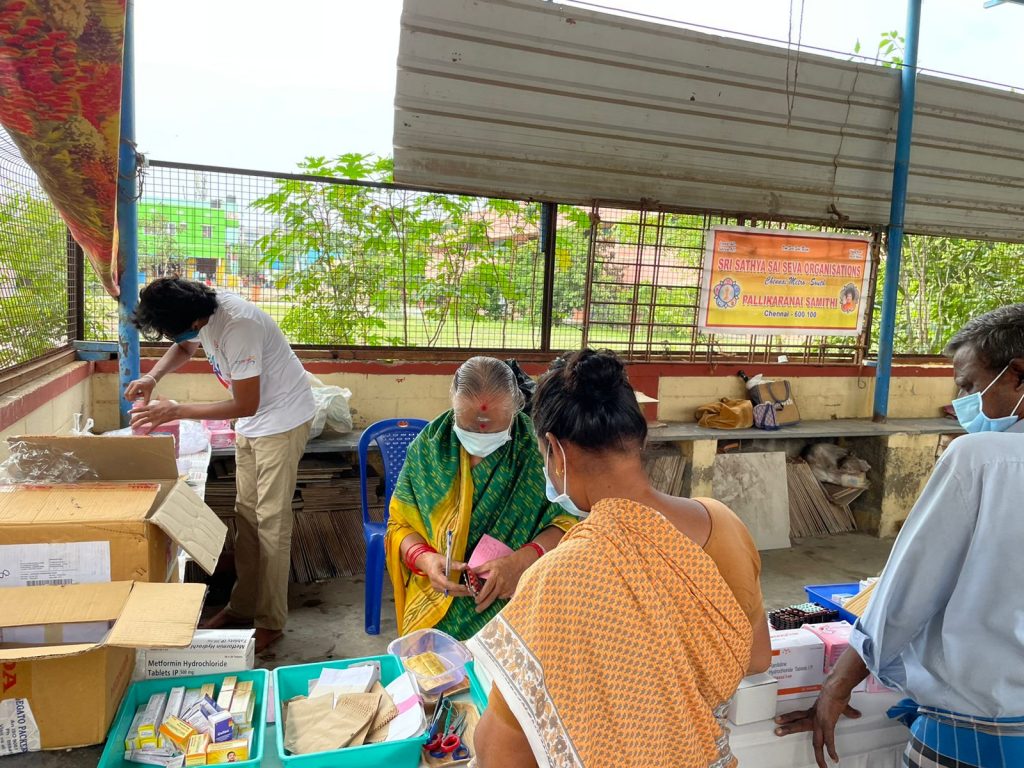 Ramadan Seva
Sairam. ID Mubarak. With the Divine Blessings of our Beloved Bhagawan, today 03.05.2022 on the holy occasion of Ramadan, Chennai Metro South & South East districts got an opportunity to offer Rose Milk seva to our Muslim Brothers to break their 30 days fasting at "FAKIR LABBAI JAMAATH MASJID".
At Dr Natesan Road, Opposite to Teerthapaleeswarar temple, Triplicane.
We also Thank all our Muslim brothers for their full cooperation during this Seva.
Jai Sairam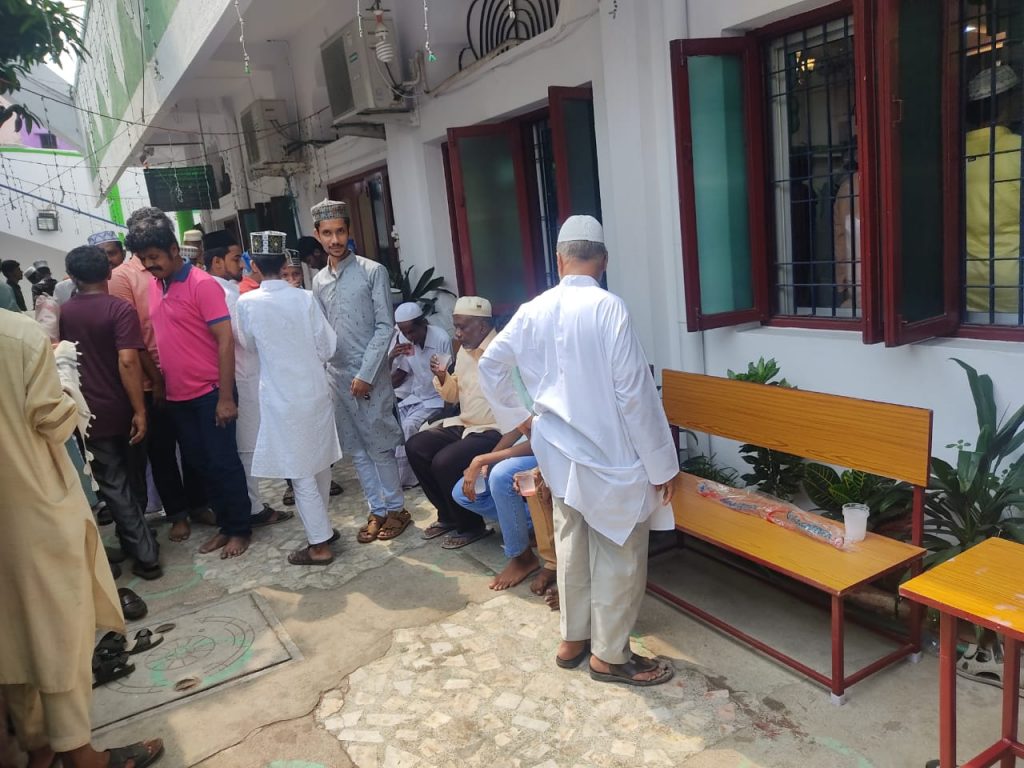 Sri Sathya Sai Balavikas District Alumni Meet
Sairam. With Swami's grace, Chennai Metro Southeast Sri Sathya Sai Balavikas District Alumni Meet programme was conducted today 13 March 2022 at the Divine Abode of Sundaram.
Around 59 children got certificates with momentos. Balvikas Alumni and Gurus explained the various options for doing service in SSSO. Our Chennai Metro State President Sri Chandrasekaran and Chief Guest State Veda Coordinator Mr. Shyam Kumar Sairam gave inspiring and motivating speeches. Thanks to our Bhagwan.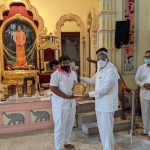 Aum Sri Sairam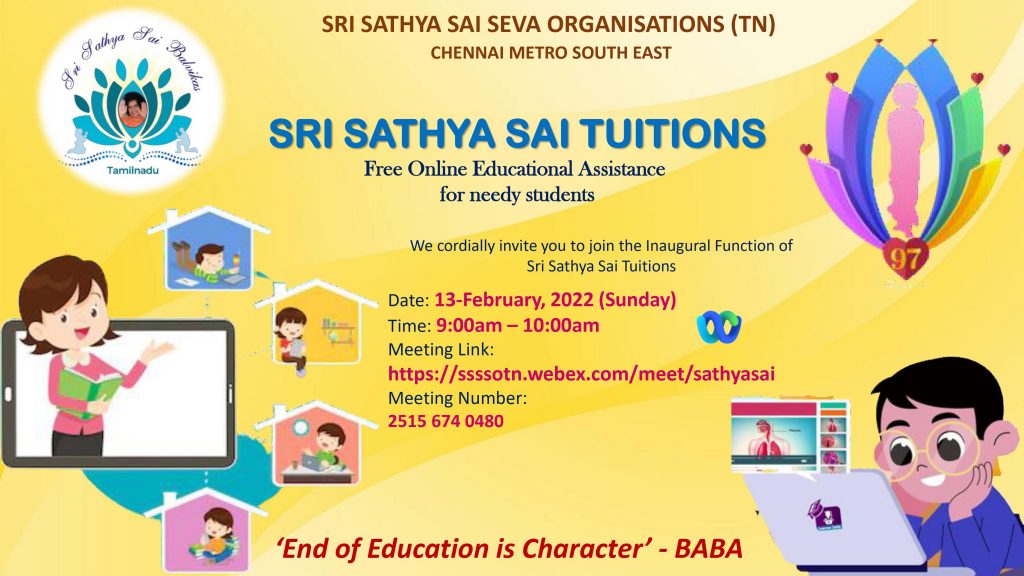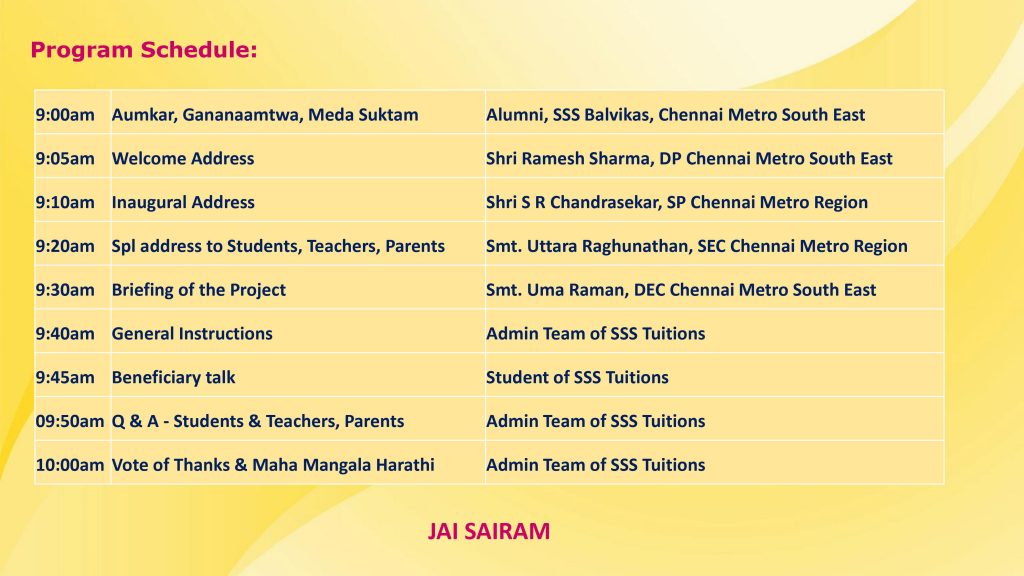 Sairam…. With the Infinite Grace of our Swami, we are conducting the inaugural function of Sri Sathya Sai Tuitions tomorrow.
Initially, it will be towards Class X and Class XII and gradually include other Class children also. Beneficiaries can be from our adopted villages, Samithis and others also. By HIS Grace, we have a good count of Gurus and Volunteer teachers which we hope to expand in the coming weeks. The entire model will be online learning and teaching only.
We are thankful to Swami for doing this activity through us.
Please join us tomorrow 13 Feb 2022 at 09.00 am. Jai Sairam
Aum Sri Sairam, By Swami's Divine Grace, we have our inaugural function of 'Sri Sathya Sai Tuitions' tomorrow Feb-13 at 9:00am – 10:00am.
Requesting all Balvikas Students, Gurus & Parents to please participate in the above program and also spread the message about this initiative to needy students.
Meeting link:
https://ssssotn.webex.com/meet/sathyasai
Meeting number:
2515 674 0480
Jai Sairam
Pongal celebrations at adopted village Kondengi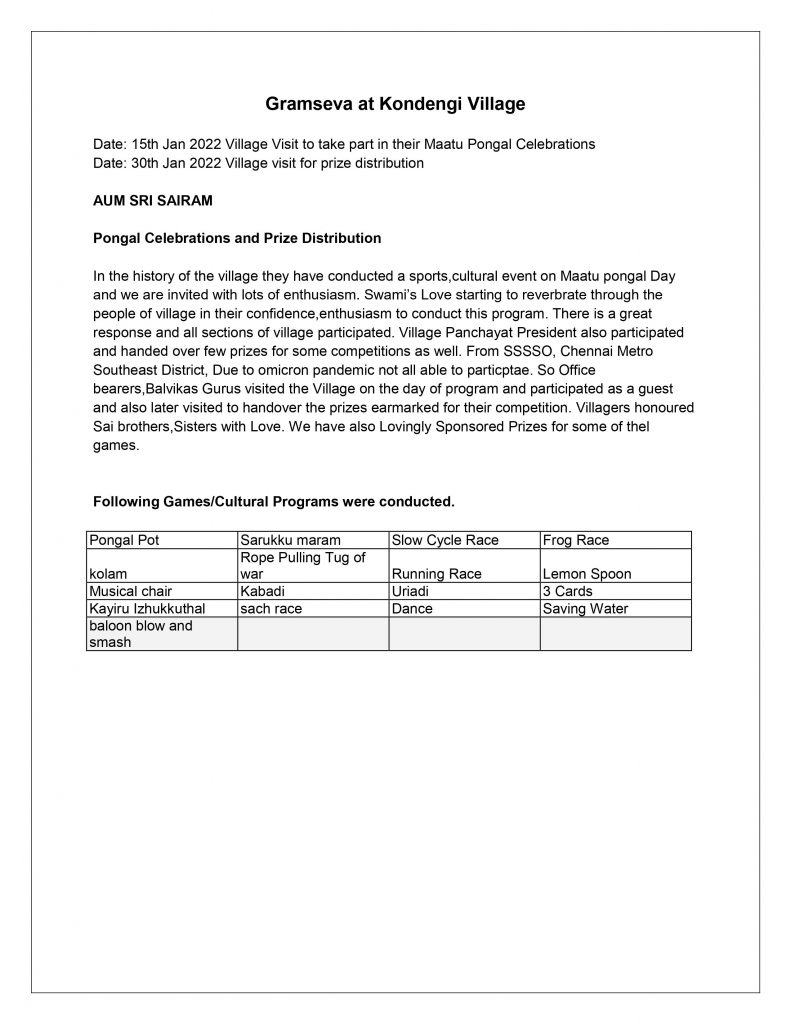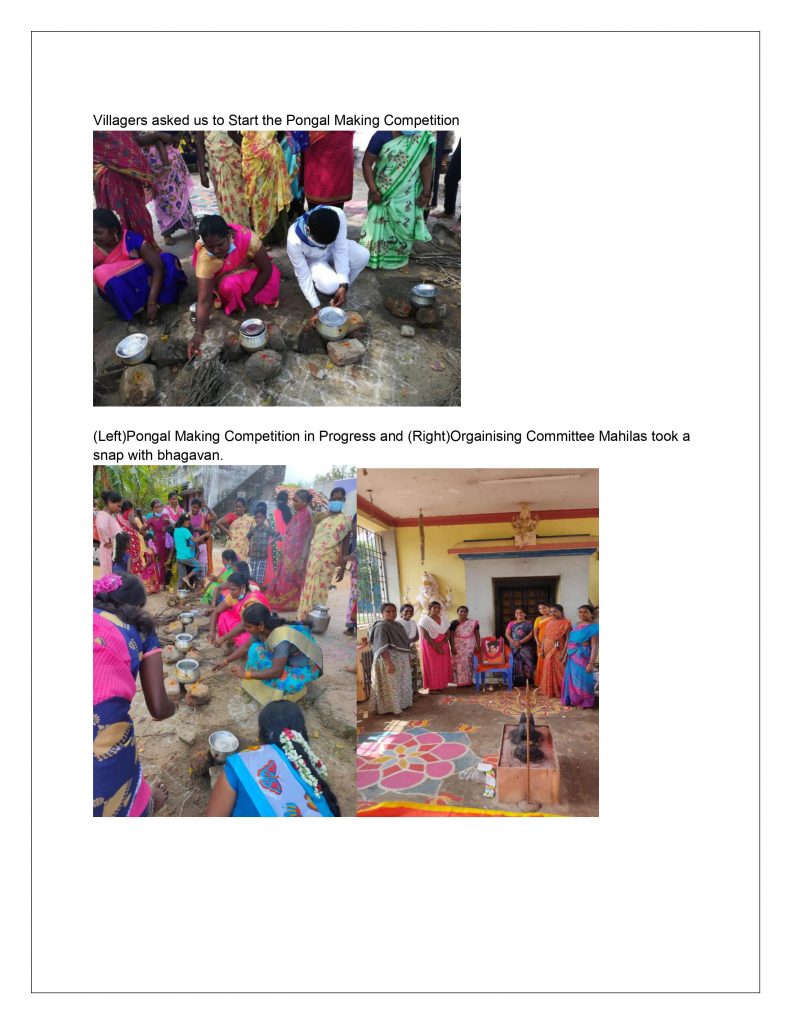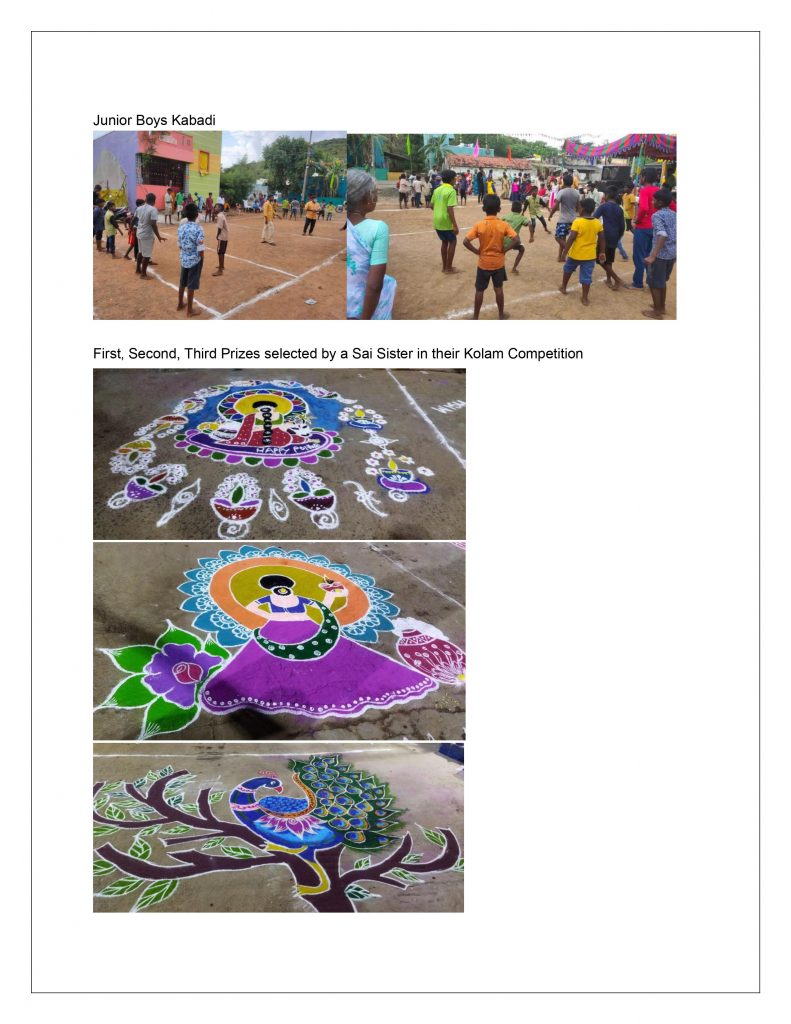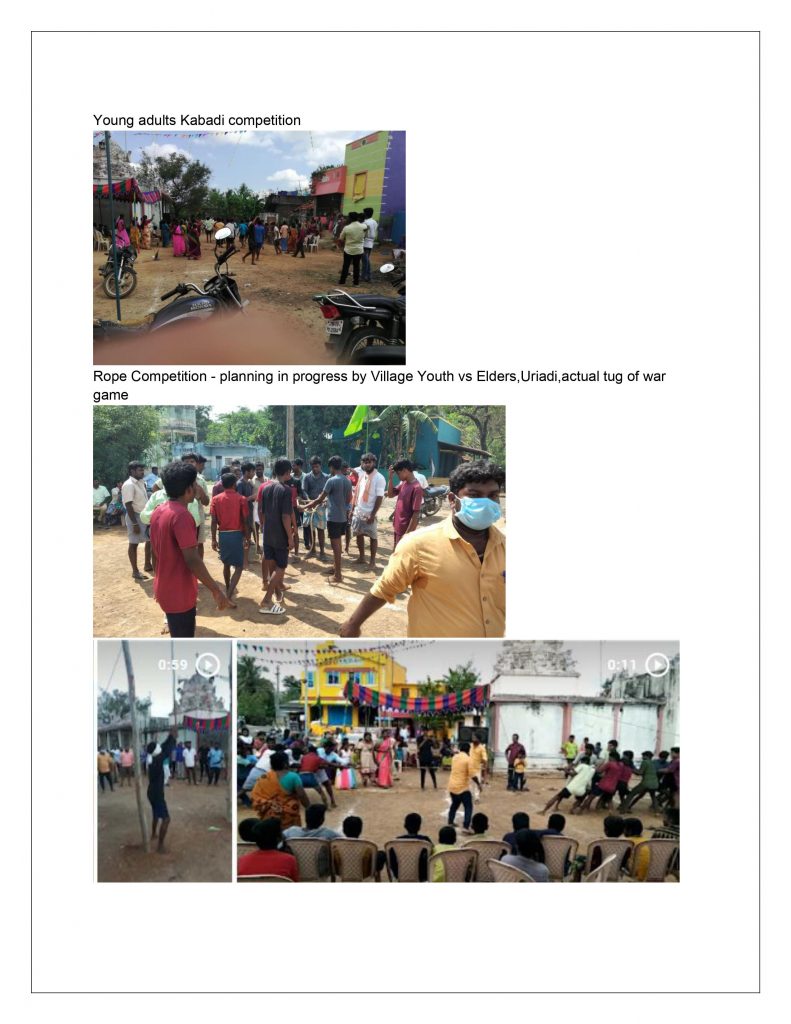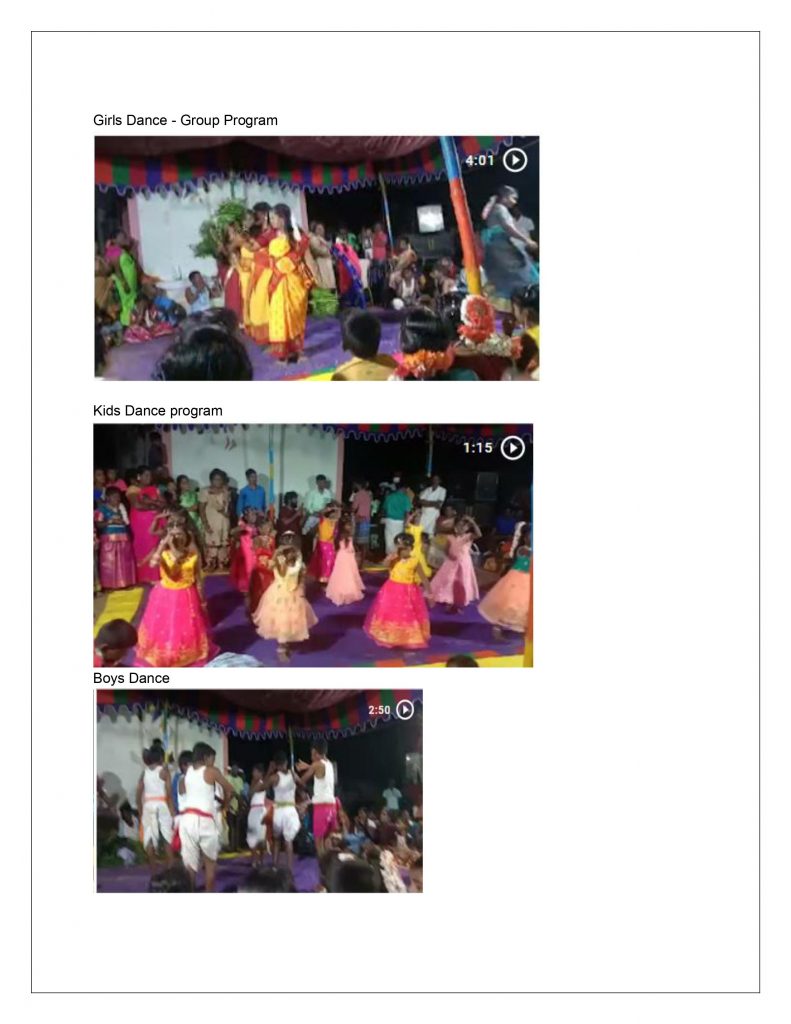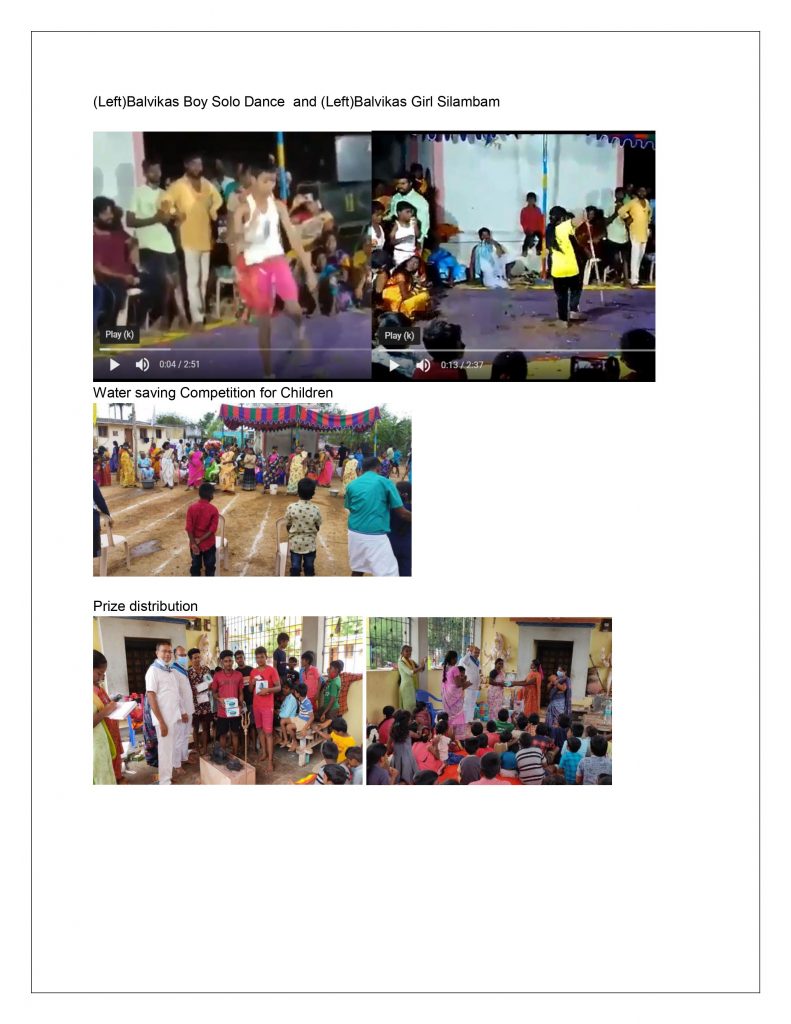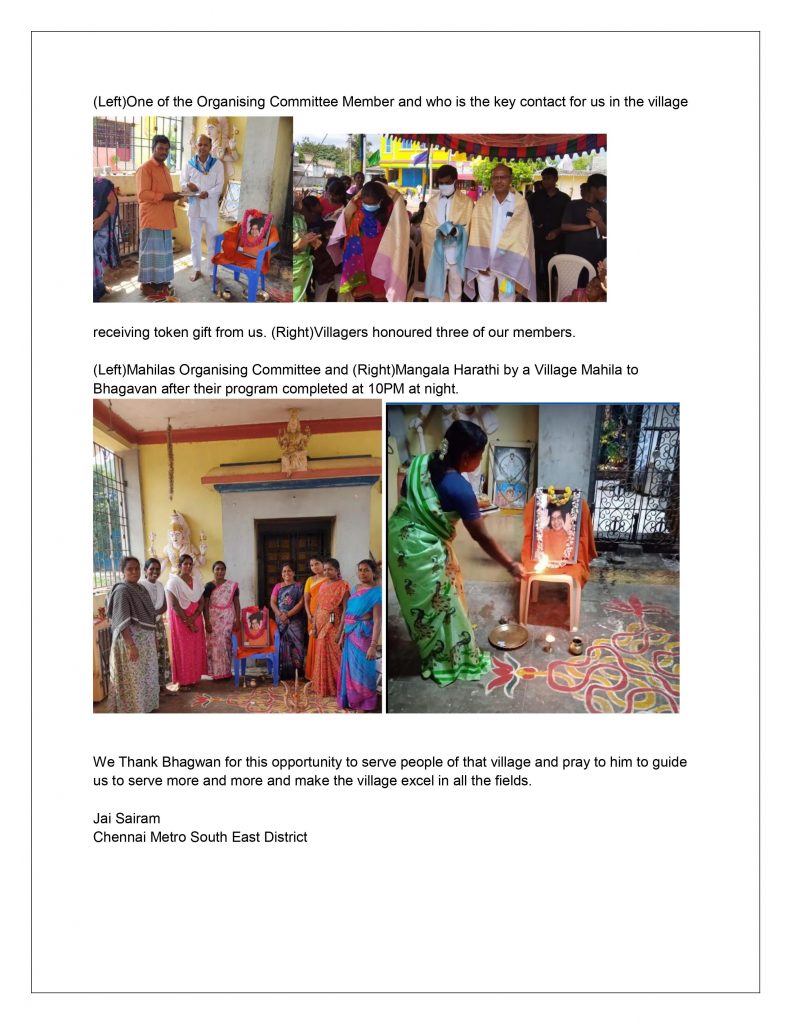 Grama Seva at adopted Village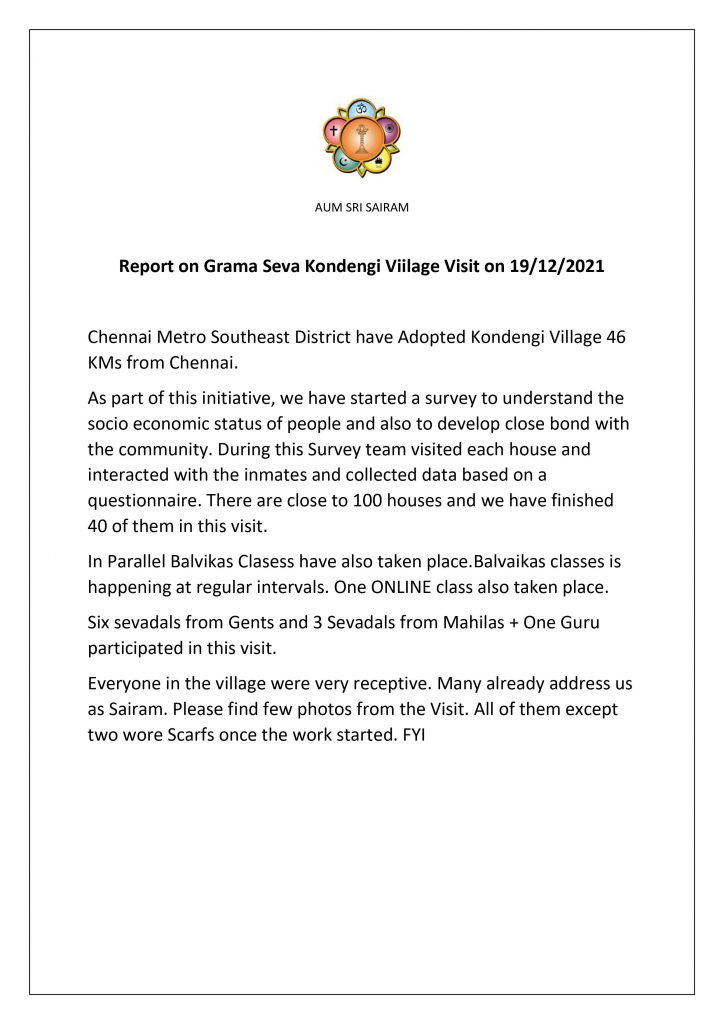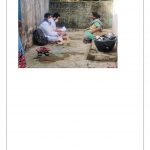 VILLAGE ADOPTION PROGRAM – KONDENGI VILLAGE
Sairam to all.
With the immense Blessings of our Bhagwaan, today being HIS Avatar Declaration Day, Chennai Metro Southeast district has taken some baby steps in adopting a village, as directed by the AIP. The name of the village is Kondengi. It is situated around 50 kms (one way) from Perungudi/Velachery etc.
We started the day with Veda chanting, Bhajans and then moved on to introduction about our Swami, organization, objective of our visit, etc.
The DEC and the gurus engaged the children with stories, need for hygiene, respect for parents and elders, discipline behavior etc. Some games were also conducted.
There was very good participation from the local community, with 22 boys, 22 girls and 23 parents and elders.
The Seva dal team consisting of 9 gents and 8 Mahilas interacted with the parents and elders to know from them their basic requirements, which have also been noted down. Immediate requirements include
1. Repairs to school premises — roof and flooring, toilets and drinking water tank.
2. Basic hygiene education to female population and common toilet exclusively for women
3. Medical camp, including veterinary camp

We hope to fulfill these basic requirements over a period of time to the extent possible.
Bal Vikas classes and VTC will also be part of the adoption program, the foundation for which was today's inaugural session.
The program ended with Mangala Arathi and Narayan Seva.
Praying to Swami to bless the village people of Kondengi and help us to transform them into self sufficient status in all aspects.
Thank Swami and our organization for the opportunity. Jai Sairam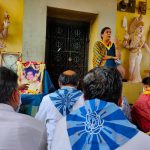 Disaster Management – Preparedness Programme
SAIRAM ALL, With the divine blessings of Our beloved Swami, we SSSSO, TN Metro Region, South East District conducted Disaster Management – Preparedness Programme for our members and Students, Teachers and Staff of Sri Sankara Matriculation School, Thiruvanmiyur.

The event was very grand. There were around 140 Children (Only 11th and 12th), 40 teachers and staffs.

The programme was so engaging for everyone. As much as the students, teachers and we members enjoyed and learnt a lot. Thanks to Anand Sairam and his team.
Also, the principal madam appreciated the programme and even shared a thanks letter to our organisation as shown below.
We pray Bhagwan to give us more such opportunities.
Jai Sairam