Food is prepared by the youth team on every 4th Sunday of the month and distributed at various places.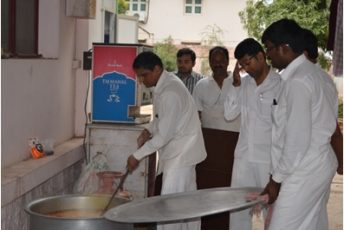 Sewing machines were distributed to the village women of the adopted villages on 25.11.18 on account of Swami's Birthday celebrations.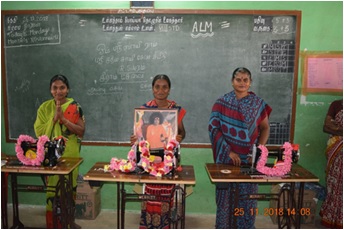 The Coimbatore sevadals took part in collecting and packing of the relief materials from various Sai centres across South India and sending it to flood affected Aluva and Wayanad areas. On an average about 100 sevadals took part on each day of this seva which extended for more than 12 days.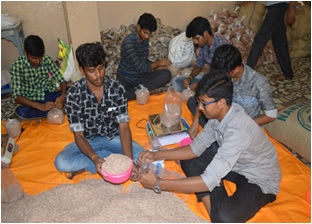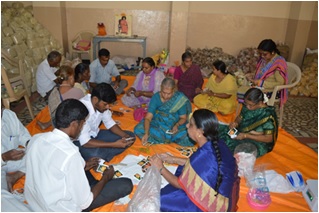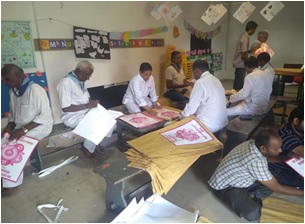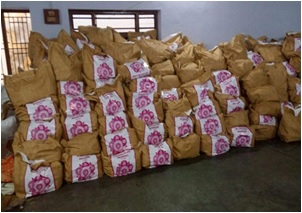 Collection of food items from various places, repacking and making individual kits. They were sent by lorry to Aluva and Wyanad.