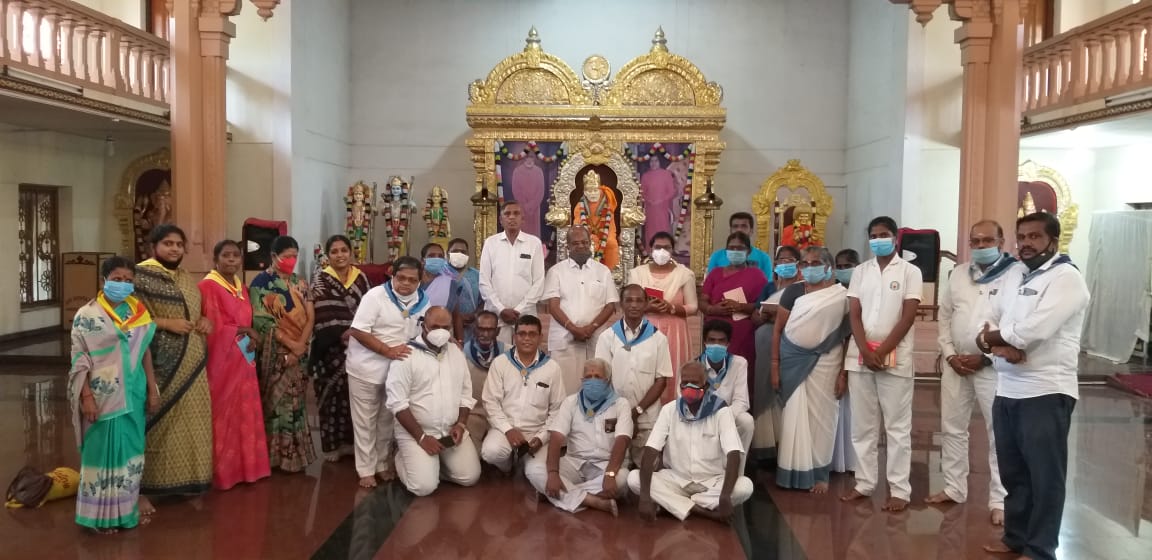 Aum Sri Sairam
Madurai District
With the infinite Grace and Blessings of our beloved Bhagawan, the special free vaccination camp organised by us concluded today.
Total beneficiaries in this camp from 27/05/21 to 29/05/21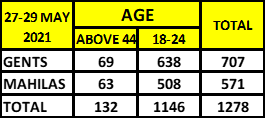 All our front line sevadals were vaccinated.

A number of Sai family members, balvikas parents and relatives/friends of our Sai Family members got vaccinated.

Apart from these, Gas cylinder distributors, news paper vendors, nursing and para medical staff, nurses and doctors of Dhanvanthri homeopathy clinic, petrol bunk workers, police personnel, IT Workers and others got vaccinated.
Members of Sai Fraternity, our SSS Amutham distributing sevadals and Balvikas parents also benefitted.
MLA of Madurai West constituency Sri Sellur K. Raju visited the camp.

Thanks to our beloved Bhagawan.
Sri Narayansamy Ramanathan, District President, Madurai
Email: arenness@gmail.com
Chennai Metro South & Chennai Metro South East
Sairam to All. With HIS infinite Grace, Chennai Metro South and Southeast districts conducted a Covid Vaccination camp for 18-44 age group exclusively for our SSSSO Sevadals (front line workers involved in SSS Amutham Seva. Due to various reasons beyond our control, the camp was conducted at very short notice. However, since we had a pre-registeted file of 117 Sevadals, we intimated them over SMS and WhatsApp also.

We had the area completely disinfected and distributed masks to the Greater Chennai Corporation officials (GCC) also. The GCC officials realized the seriousness with which we went about the process and were appreciated the same. On enquiry, GCC officials informed us that they had brought vaccination kit for 150 members.

With our Swami's help, we included our Alumni and the school Alumni (where the camp was held) and managed to complete the entire 150 done, with ZERO wastage.

We thank Swami for an opportunity to do Seva to our Sai brothers and sisters.
Jai Sairam
Sri R Anand, District President, Chennai South
Email: anandgc@gmail.com
Sri Ramesh Sharma, District President, Chennai South East
Email:informgee@gmail.com