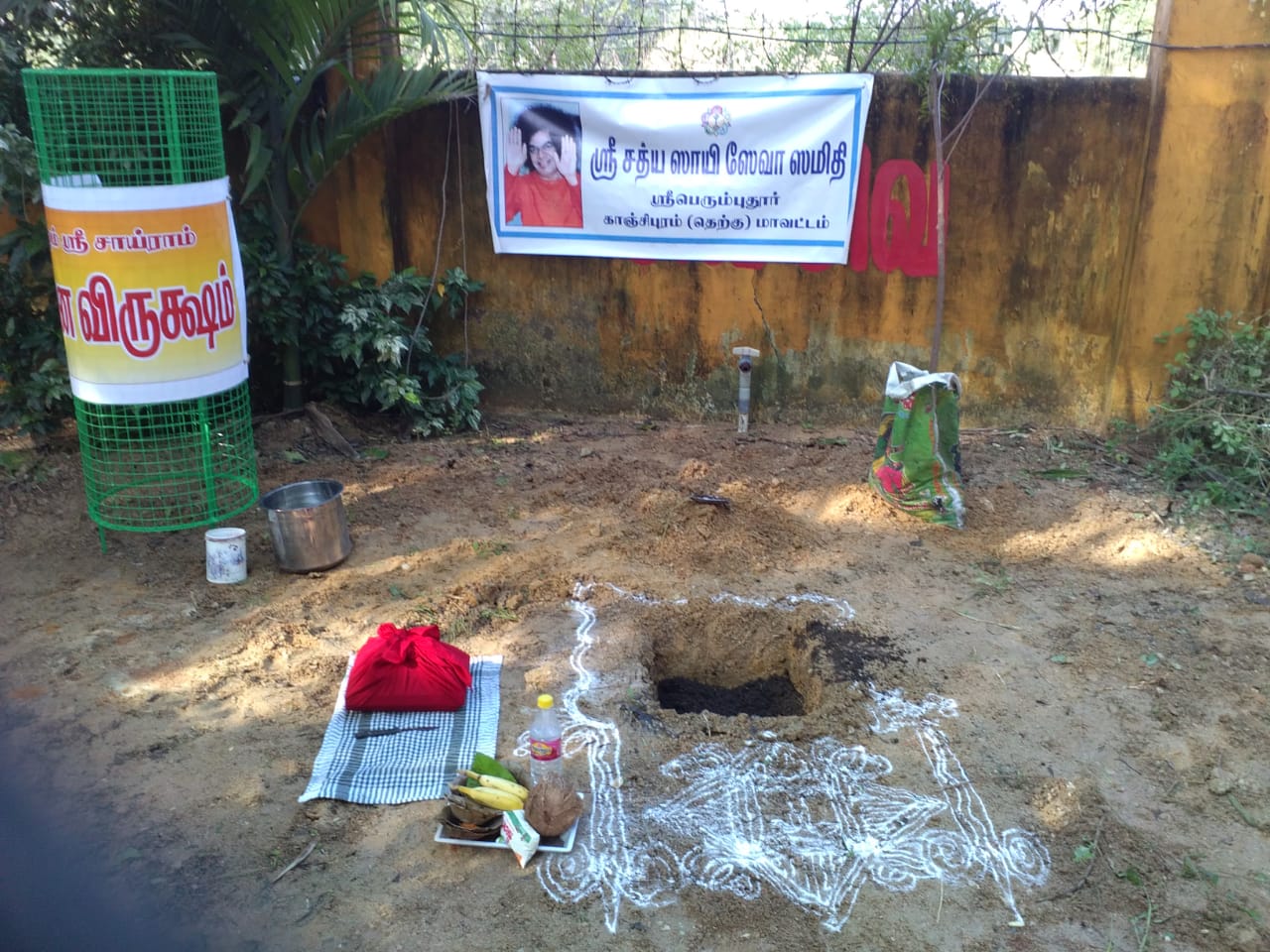 Aum Sri Sairam
Distribution of Bhagwan's Prasadam
Sairam with the abundant blessings of Bhagwan, from Kanchi South District, Collectorate Samithi, on 8 Dec 2020 distributed the following items to the most deserving 50 Irular families.
1. Boiled Rce–15  kg,
2.Dhall — 250 gm,
3.Swami Calender,
4.Swami Vibhuthi.
Planting of the Holy Vata Vruksham sapling
Sairam, with Swami's abundance grace, Dhyana (Vata) Vruksham sapling planting was done at Sri Kanaka Kaleeshwarar temple in Sriperumbudur, Kanchi South district on, Thursday 10.12.2020 at 9.30 am.
Shri Varadhan Sir, Sathya Sai Books and Publications Trust Convenor, Shri Sankara Narayanan, Kanchipuram South District President, Smt. Meenakshi Sankaranarayanan, District Educational Coordinator, Shri Jayaraj Sir, State SRP co-ordinator, Shri Gunasekaran, State Non- medical  coordinator, Shri Sadanandam, Tambaram Samithi Convenor, Shri Nagarajan, Little Kanchipuram Samithi Convenor, members, Balvikas children and Balvikas Gurus participated in the program.
The program started with Ganapati Homam.  Veda chanting  and Sai Gayatri chanting was done during sapling planting.
Jai Sairam
Contact: Sri Sankara Narayanan. N, District President, Kanchi South
Email: durasign@yahoo.co.in