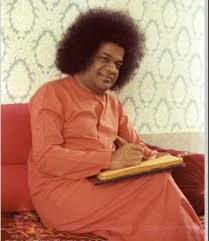 Aum Sri Sairam
District wide Online Satsang Initiative
A Satsang initiative by Sri Sathya Sai Seva Organisation
Tiruvallur East District, Chennai Metro, Tamil Nadu.
An initiative was taken by members of Sri Sathya Sai Seva Organisations of Tiruvallur East District, Chennai Metro region on the occasion of 95th Birthday celebration of Bhagwan Sri Sathya Sai baba which received heartwarming responses from devotees.
An Online Satsang was organized for 12 days from 4th April to 15th April on the header, " Sathya to Sai, a spectacular journey of our beloved Bhagwan's childhood leelas, His teachings from His young age and His declaration of His avatar.
The speaker of the session was Sai Brother Sri G. Ganesh, member of VGP Rajakilpakkam Samithi, an IT professional from TCS group of Companies, Corporate trainer and our State speaker.
The session went on for 12 continuous days, each day heading with a new episode.
Following this another set of sessions took place for 8 continuous days on the header Dharma Vahini, by Ms. Rama Rao , Bavikas guru for over 25 years, member of Ambattur Samithi,  Dr. V. Anusha , member of Senthil nagar Samithi, Alumnus of SSSIHL, Anantapur, presently working as Sanskrit professor in Ethiraj College for women  and Smt. Jayashri Narayanan ,Alumnus of Sri Sathya Sai Institute of Higher Learning, Anantapur Campus, P.G. Teacher, Mathematics, T.I. School, Ambattur and also member of Ambattur samithi ,Chennai.
This session started on 16th April 2020 to 23rd April 2020. Participants for both the sessions counted to 1500 throughout across the district.
 Notable positive feedbacks were put forward and it was a refreshing and contemplating  session for all the devotees who took part in the session.
Jai Sairam
Rahavendra P, District President, Tiruvallur District

Email: dptiruvallureast@gmail.com

Feedback & helpline: admin@ssssotn.org