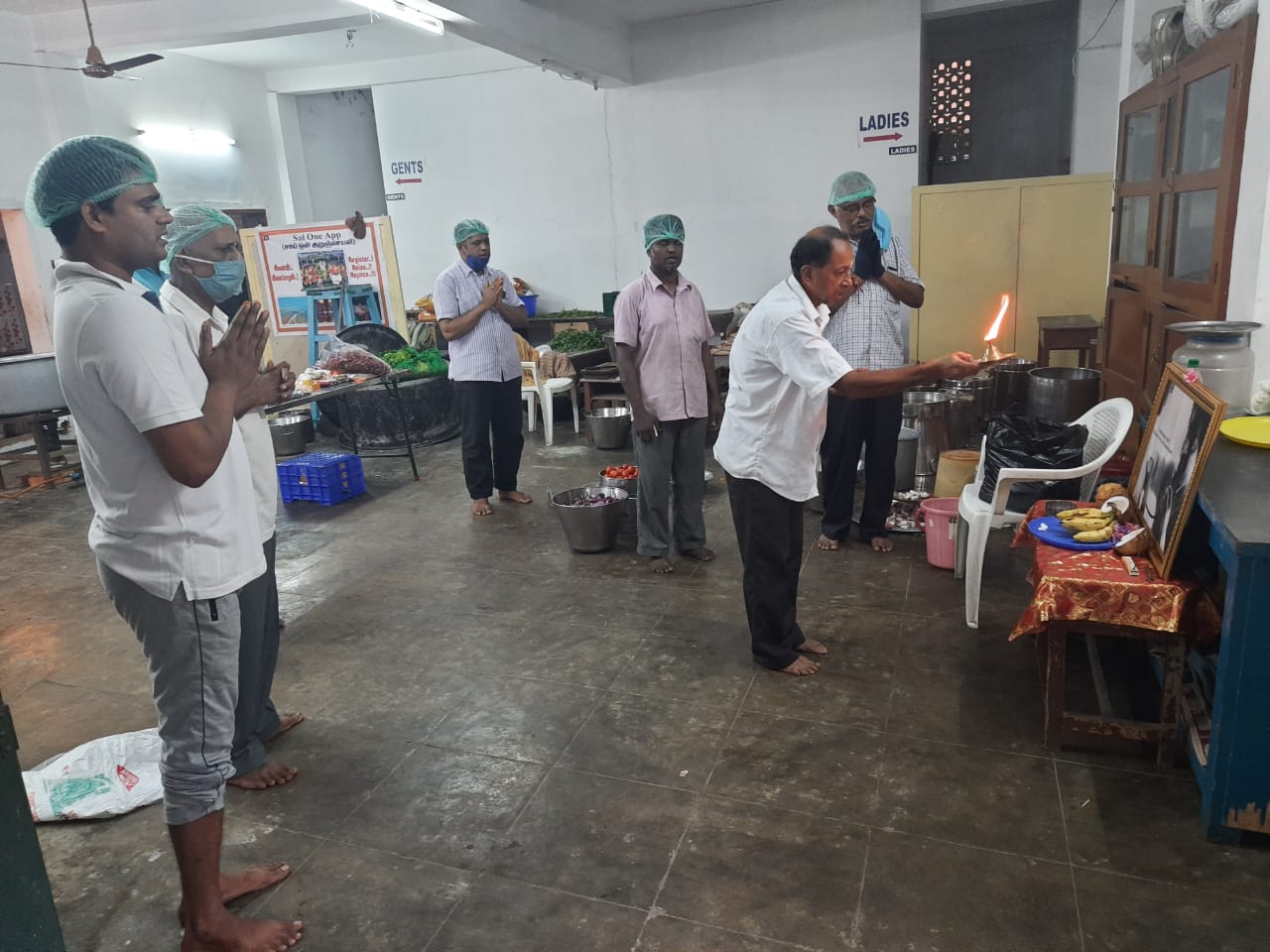 Aum Sri Sairam
Community Kitchen
With the immense grace  and blessings of our beloved Bhagawan, we have been given an opportunity to prepare lunch for the attenders of the patients of Omandurar and Kilpauk Medical Hospitals in Chennai starting  from today 03/08/20 Monday on a daily basis at Sri Sathya Sai Nivas, Perambur.
Catering Approximately:
Kilpauk Medical Hospital – 300 persons
Omandurar -130 persons
We have taken abundant precautions in the cleaning and cooking process.
This Seva which has started today, is likely to continue for about 2 months.
We sincerely thank Swami for His Grace and Blessings for giving us this opportunity.
Jai Sairam
Sri Devanandan M, District President, Chennai Metro North
Email: devaircon@gmail.com