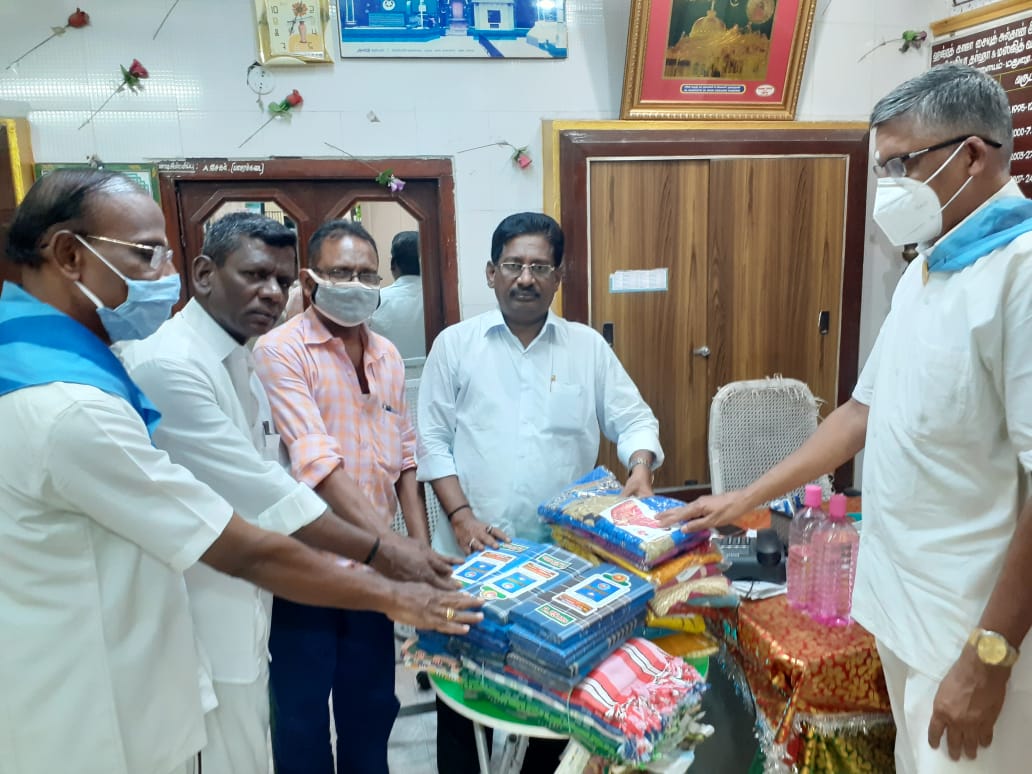 Aum Sri Sairam
The highest type of Love sees the Divine shining in all and never wanes. It does not see men as belonging to different faiths or nations or classes or castes; it sees all as embodiment of Divinity.

Bhagawan Baba
With the benevolent Grace and Blessings of our beloved Bhagawan, on account of Ramzan, Vastra Seva (Lungi and towel for gents, Sari for Mahilas) to 30 inmates and Narayana Seva (Kesari, Idli, Vada,with chutney and sambar) for 160 permanent residents at the historical Goripalayam Dargah, Madurai was performed tonight.
A large community kitchen is functioning there to cater to the poor Islamic brothers and sisters throughout the year. It is approved by the collector.  Only 6 Sevadals participated and we were permitted after proper sanitization and temperature check  Vastram was handed over to the Manager of the Dargah for distribution to avoid crowding.
Narayana Seva was also performed by us.  The dargah authorities didn't cook any food tonight in the community kitchen, due to our Narayana seva. and the same was served by us as per the request of the Dargah authorities who ensured there was no crowding at the serving counter.
Thanks to Swami.
Sri Narayansamy Ramanathan, District President, Madurai
Email: arenness@gmail.com
Helpline & Feeback: admin@ssssotn.org